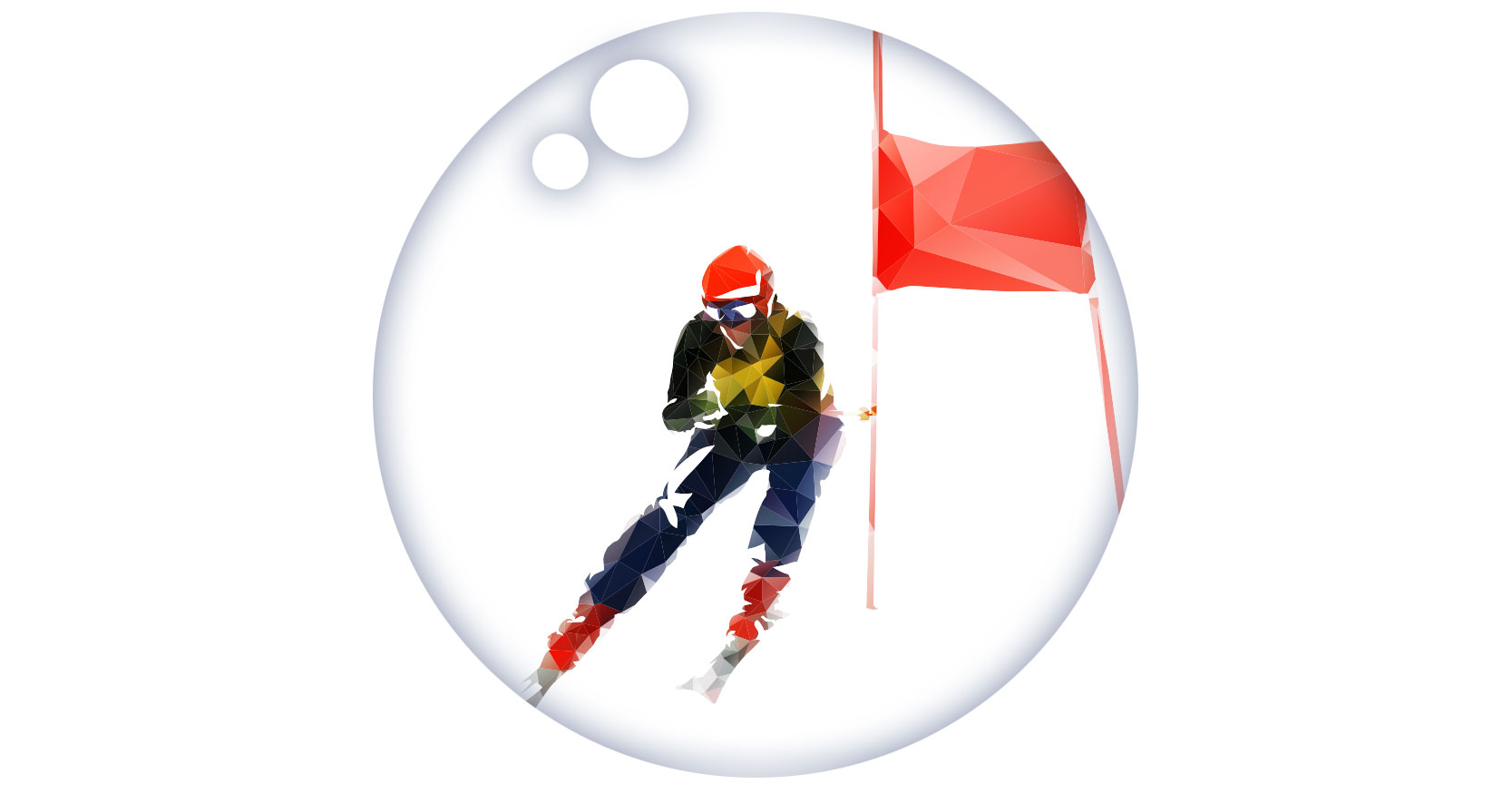 Mikaela, Get Back Up and Go Neutral
Five seconds into the women's slalom last night, United States Olympic skier Mikaela Shiffrin went off course, missed a gate, and bailed out of the race. She had been a favorite to win Gold. Two days earlier, in the women's giant slalom qualifying event, her ski slipped and she crashed, recording a DNF… Did Not Finish. She was a favorite for Gold in that event as well.
After that slalom event last night, during NBC's live coverage, we watched Mikaela sit on the side of the hill for several minutes with her head in her hands, processing what had just happened. It was hard to watch, both painful and sad. You could see the emotion and disappointment washing over her as she sat alone in the snow. In a post-race interview, the question came up, "What are you still processing?"
Shiffrin responded, trying to hold back her tears. "Pretty much everything. It makes me second guess the last fifteen years… everything I thought I knew about my own skiing and slalom and racing mentality. Just processing a lot for sure."
As an Olympic gold medalist in 2014 and 2018, Shiffrin carries a ton of pressure into these Winter Olympics. Add to that the fact that they only come around every four years, the pressure mounts. Then, layer in the three remaining races she has in these 2022 games. The level of "heavy" that she is carrying is beyond imagination.
We may never be Olympians. We may never be the returning gold medalist or the favorite to win an Olympic event. We may never train for four years for that one chance, that one moment, to prove we're the best on the planet. We may never have the whole world watching us, expecting us to perform at the highest level, pushing us to our edge… but I would challenge that we've all felt like Mikaela Shiffrin at one point or another.
There have been plenty of days that have left us questioning everything we know about ourselves and our abilities. We've all experienced those moments where we wonder if we belong or we're good enough. Each of us has had that moment sitting in the snow where we rewind everything and wonder what's real for us.
Trevor Moawad, a sports psychologist who works with elite pro athletes, has framed up something I think we can all use, including Mikaela right now… the concept of neutral thinking. In moments like this, instead of leaning backward into the negative or trying to fake our way into the positive, we can embrace the neutral by asking ourselves, "What do I know is true right now?"
Mikaela Shiffrin, if you read this, here's what is true about you. You're a three-time Olympian, four-time world champion, and a two-time Olympic Gold Medalist. This season, leading up to the Olympics, you picked up your 47th World Cup Slalom victory, and you hold the record for the most career World Cup victories in a single discipline. You have 73 World Cup wins in total. You are one of only five Americans to ever win the World Cup overall title. In World Championships, you are the most decorated American alpine skier in history, having won the most medals with 11 overall, a record six of them gold. You're also the first and only athlete—male or female—with wins in all six FIS Alpine Ski World Cup disciplines.
Mikaela, you've put in the work, the hours of practice, and the cold mornings on the hill. You've earned the right to ski alongside the best in the world, and you've proven you have what it takes to win.
Mikaela Shiffrin, you are bad-A.
And you… reading this right now… you are bad-A, too. Do this same exercise on that day when everything seems to be going to hell, and nothing is working the way it's supposed to, find your neutral. Go back and remind yourself of all the things you know are true about yourself and your situation, and push back hard against the negative. Then, give it everything you've got.
Here's one last quote from Mikaela's post-race interview. "I had every intention to go full gas. There wasn't really space in the course to slip, not even a little bit. I didn't give myself space for that. In my experience, that mentality has brought my best skiing. Today, I went out on the fifth gate."
We have that same option. Go full gas at something and fail, or let off the gas to play it safe and place 13th. We all get to choose… and neutral thinking positions us to make that choice.
Call-to-Action
We've all been there, sitting on the side of the hill in the snow with our failures, wondering if we're enough. In those moments, go neutral and remind yourself who you are and how you got there. Remove the negative and replace it with the circumstances you know are true. Then, get back up.
Ready for more?
OrangeBall Insights has always been a place to share ideas, explore our purpose and leadership, and chat a little bit about marketing. If this resonated and you'd like to receive weekly ways to bounce higher every day, subscribe here.