STRATEGIC MARKETING
CREATING CONNECTIONS.
Everything we do, from
messaging to print to
digital, has a single purpose –
to create connections between
your brand and your audience.
MARKETING SIMPLIFIED.
It's challenging to communicate with multiple vendors, each working on different elements of your marketing. And it can be hard to get them all rowing in the same direction. We get it.
We're a single partner for creating marketing strategies, producing crafted content, and managing campaigns – each piece working with the others to build deep connections and proven results.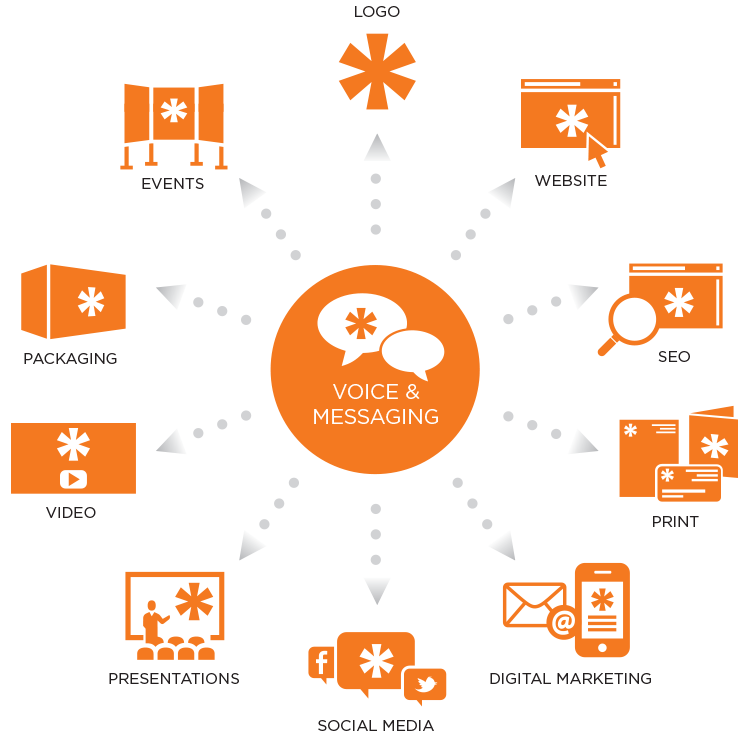 THE 3 Cs
HOW WE MEASURE OUR SOLUTIONS

CREATIVE
Creativity has the power to spark curiosity, start conversations, and grab someone's attention. It's what differentiates the memorable from the easily forgotten.

CONSISTENT
Consistency is one of the key elements consumers look for in developing trust and confidence in your organization and your brand. Consistency is key.

CONNECTIONS
Marketing that connects should stir curiosity, start conversations, foster interactions, and create experiences for your audience.
"We smile now thinking about how we interviewed OrangeBall for logo design, thinking we'd need to find others for marketing, uniforms, website, menu, etc., only to discover they could not only handle all these things, but would master them. They've proven themselves the total package as they presented unique, fresh, and creative ideas. More importantly, they helped us develop them into a complete concept in an amazingly short amount of time and their enthusiasm encouraged us when decisions were tough. Thank you, thank you, thank you!"
– Shonna Caswell, Unhinged Pizza

MARKETING SIMPLIFIED BEGINS
WITH A CONVERSATION.
612-326-9811