A PROVEN PROCESS FOR SYNCING
CREATIVITY AND RESULTS
Our "Marketing Simplified" mindset begins with a process-guided foundation.
This foundation creates a platform for exploring creativity with a results-driven focus.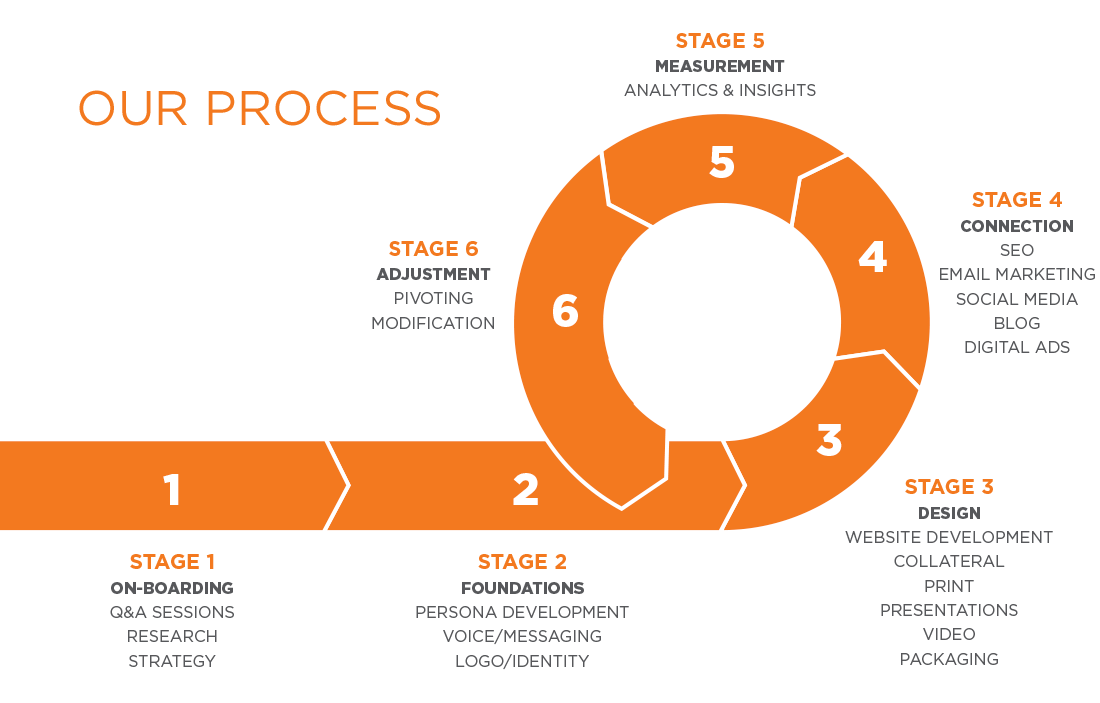 ON-BOARDING
Our "Message First" focus means we start with questions to get to know our clients and learn about their industry. Then, we combine that insight with in-depth research to develop results-driven strategies for our clients.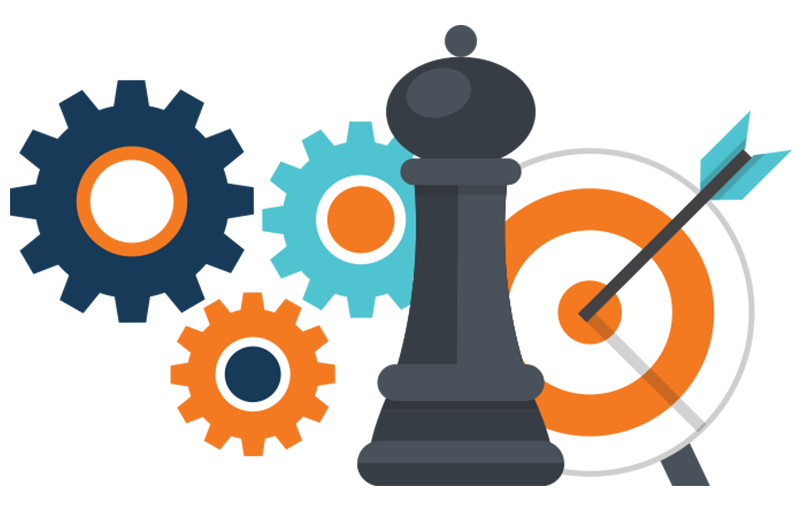 FOUNDATIONS
This stage of our process is where we set the foundations for the brands we partner with. In this stage, we define the target markets, create brand messaging to support those markets, and refine each brand's identity and visual statements.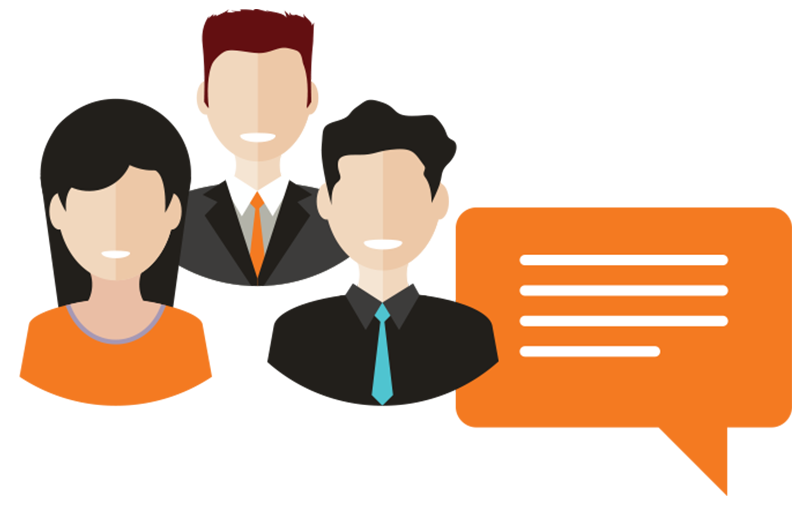 DESIGN
With a strategy and foundations in place, concepts are implemented and refined as we design solutions that address each project and ultimately your brand's goals. Here, websites are developed and print pieces come to life.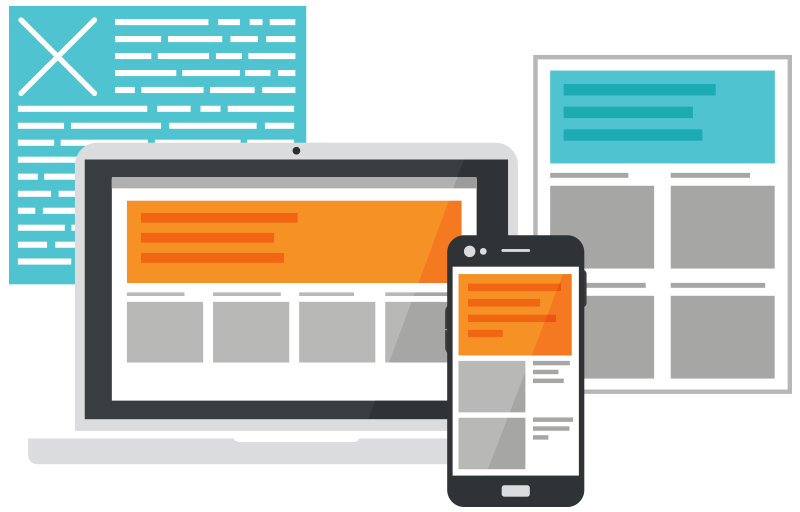 CONNECTION
SEO, email marketing, blogging, social media, and digital ads… The Connection stage of our process focuses on staying top-of-mind with existing customers and the strategy of driving new traffic for our clients, from as many sources as possible.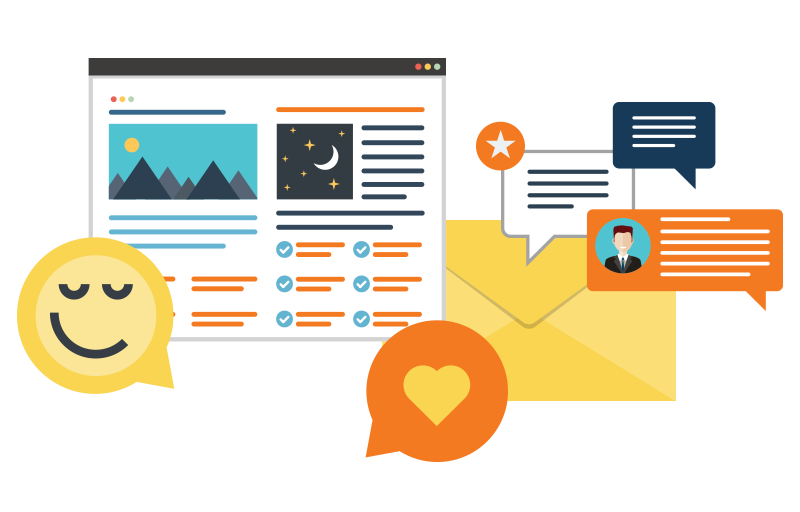 MEASUREMENT
With designs in place and connections being created, measurement is the next crucial stage in our process. We analyze the data and look for trends, evaluating the progress based on our client's goals.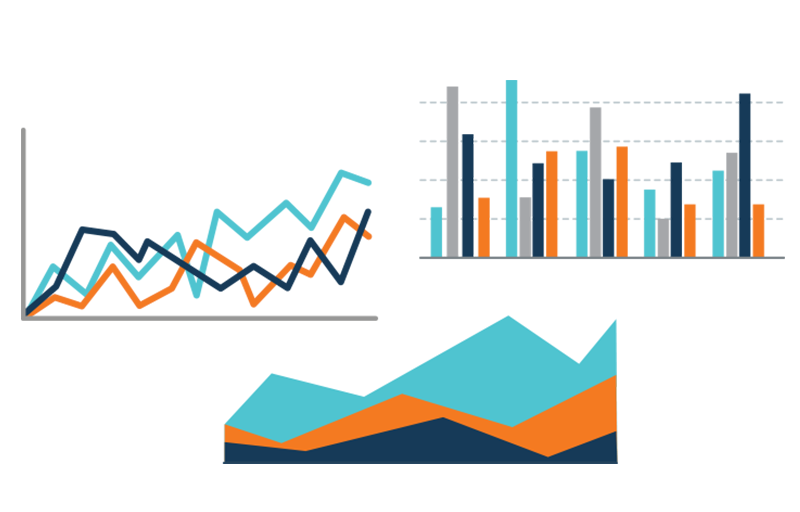 ADJUSTMENT
Data and analytics influence our decisions and how we pivot in this stage. We continue to refine how we aim at selected targets and adjust our designs and messages to find the best audience engagement.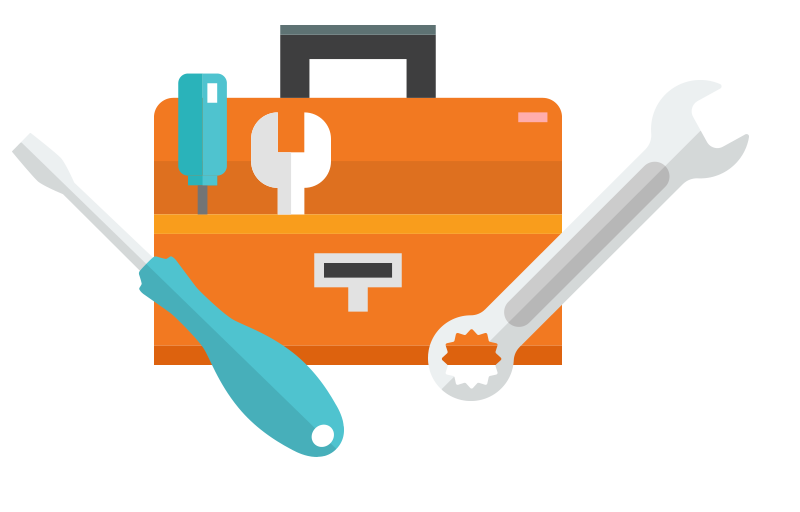 STEP-BY-STEP PRINCIPLES THAT GUIDE
THE WORK WE DO FOR YOU.