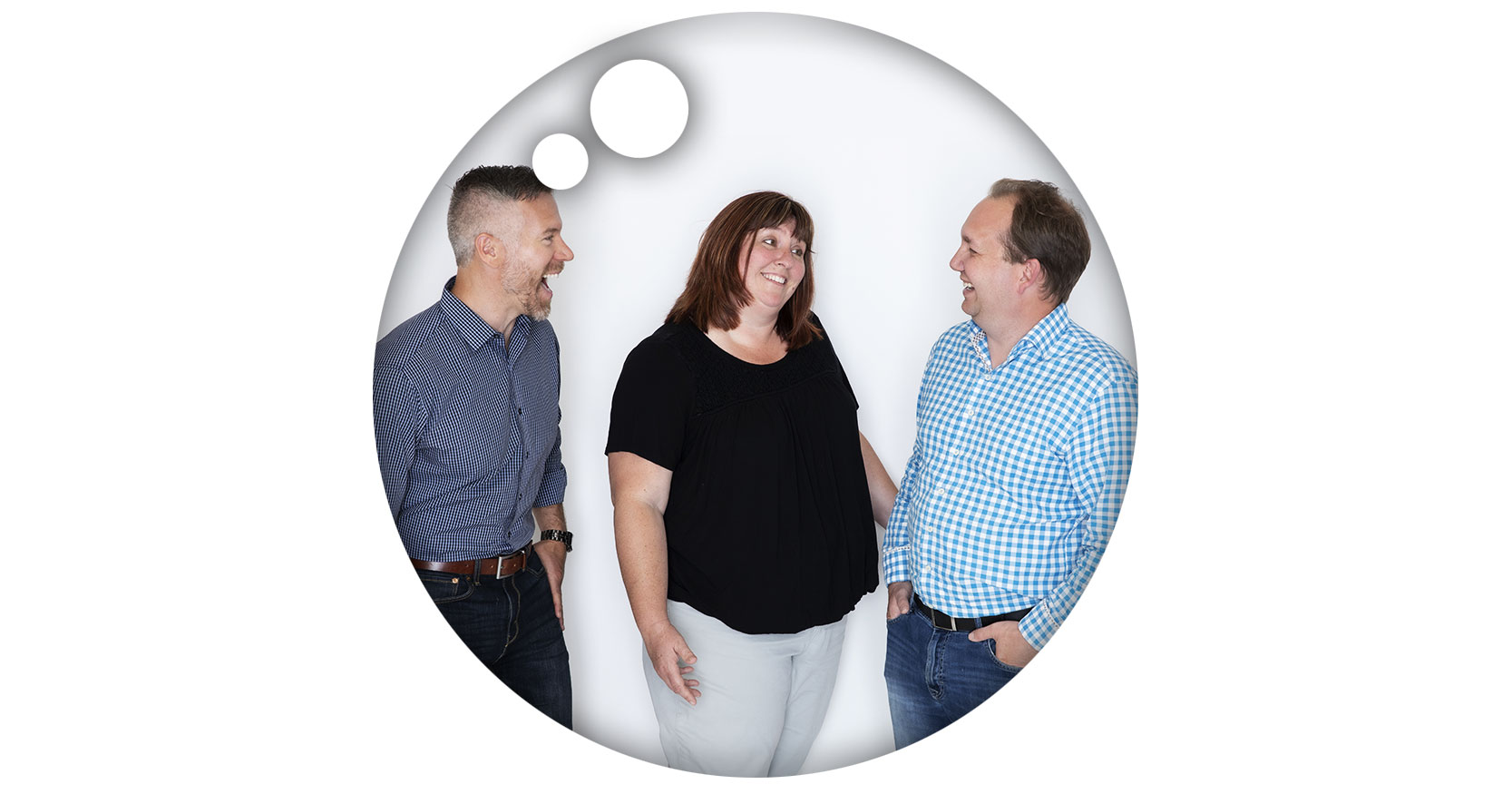 There Are No Accidents
Sitting down to write this, it stands out to us that there are no accidents. Ten years ago, we started the OrangeBall journey, and it has led us to this moment – right here, right now. Here's our story and some reflection on growing together for a decade…
A little over ten years ago, three friends found themselves sitting in a restaurant talking about what they wanted to do when they grew up. They had worked together for a decade, running an in-house design agency for a leading company in the video game industry, THQ. They partnered with brands like Disney, Nickelodeon, Mattel, and Dreamworks. It had been a fun run, but as they sat eating lunch between sessions at a Facebook conference, they could tell it was time to start thinking about their next move. All the signs were pointing that direction, and as the conversation continued, they decided together that they would step out and launch an agency of their own. They prayed about this next move and ended by asking God for a sign to tell them when the time was right.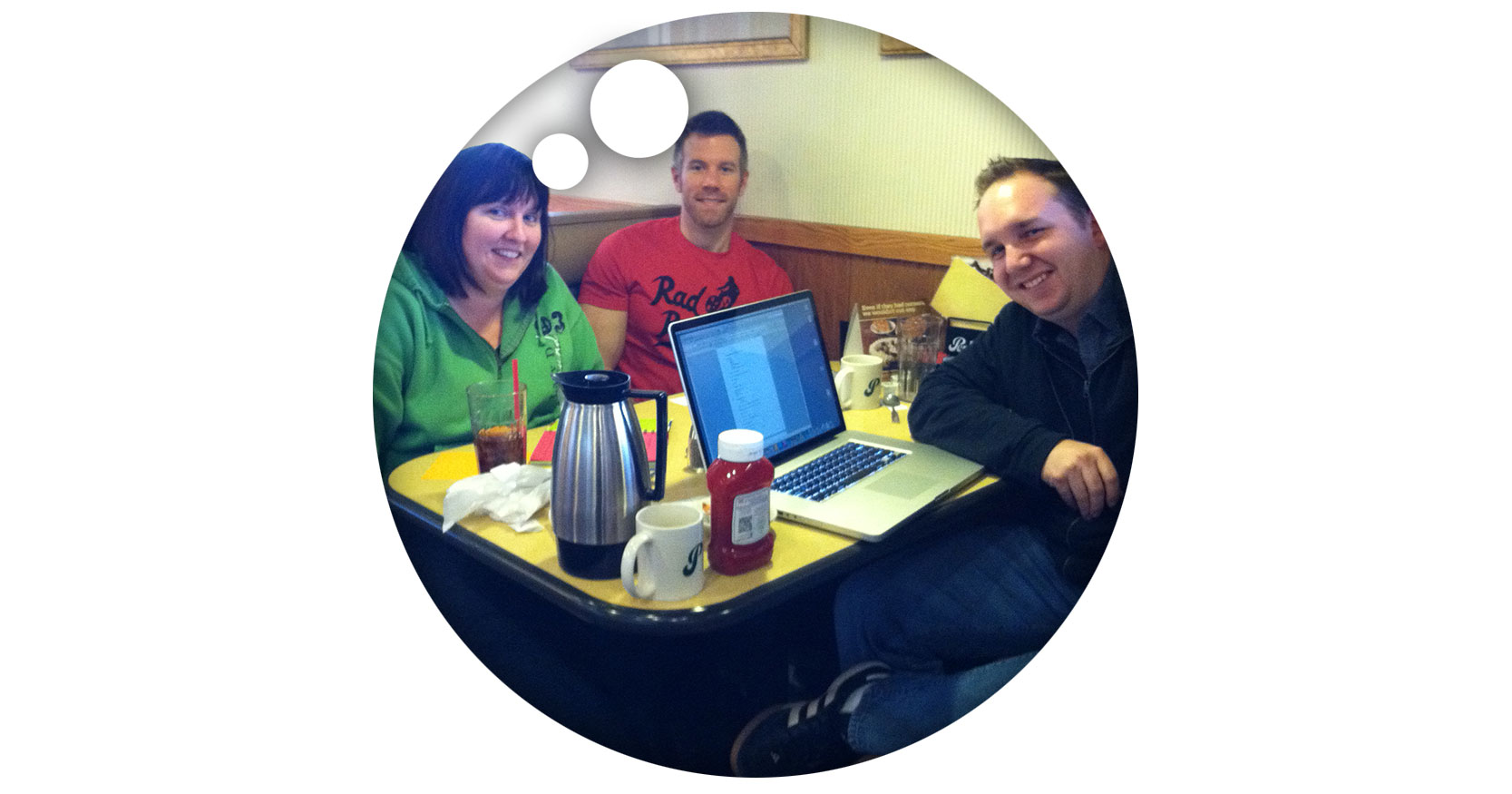 The company CFO called them two hours later and shared that the 36-person marketing team they supported in California had just been let go. Sometimes, when you ask for a sign, God shows up really fast. Like "two hours later" fast. The time was right.
For the next three months, these three friends formed a new set of bonds and became business partners. They began planning and preparing, building what would become the agency you know now as OrangeBall Creative. The Story of Bounce was written, a website was developed, legal papers were drawn up, and seeds were planted so they would be ready when the time came.
"When the time came" really just meant they were waiting to be released from their current employment. Getting let go from THQ would include a severance, and that severance would be the runway needed to get this plane off the ground. All three partners had families at home, mouths to feed, and mortgages to pay. This was the most exciting and scary thing any of them had ever done. Then, finally, on January 26, 2012, it happened. The three friends were let go that morning, and by early afternoon they had secured OrangeBall's first client. Talk about a faith-building moment.
Today, you know these three friends as Beau Nordby, Jessica Klaustermeier, and John Gamades. Ten years working together and serving clients has given them a lot to reflect on…
Beau
"10 years. A decade. Wow. I need to let that soak in. OrangeBall Creative started as an idea and has become something amazing. I'm thankful for everything that this journey has taught me about relationships, work ethic, perseverance, mindset, open communication, and the importance of building trust with others. Jessica and John are the absolute BEST people who happen to be my business partners. We are a three-legged stool, supporting each other from day one. From the start, our goal has been to "Bounce a little higher each day." I believe we have, and I know we will continue to do so for the next decade and beyond. I am so grateful for each person and each client who has been part of our adventure thus far. You are a true blessing, and we couldn't have done it without you."
Jessica
"I'm proud of what we've built. We've stood by our core values, and we've made hard decisions based on them. We've followed God's lead and built a great team of individuals that we work with, and I am proud to call them my friends. From day one, my goal was to do good work for good people who are doing good in the world. I wanted to be a part of goodness and create positivity in this world, and I believe we have continued that as we've grown. I am thankful for the connections I have built with the customers I have worked with over the years, and I am excited about our future together as we continue down this path."
John
"When I was a kid in high school, I dreamed of running my own agency. I would name it, make logos for it, design letterhead and business cards. I was obsessed with the idea. The best thing that ever happened to me was getting let go from that job at THQ. I was comfortable there, maybe too comfortable, and getting kicked out of that nest allowed me to take a chance on my dream. Today, when I look back on all of the clients we've served and all of the relationships we've created, I am blown away. God is good. If there's one word that captures the whole experience, it's "gratitude." I'm grateful for where we've come from and excited about where we're going."
…
Looking back on the past ten years, we could share so many stories. There have been so many highs that we've shared together and a couple of lows in there as well. There hasn't been a day that has gone by where we haven't learned something new, grown, or stretched ourselves far beyond our comfort zones. The entire journey has been filled with God-moments. It's been a blast.
Thank you to each of you reading this today for your part in our journey. Whether you're a client, a partner we've worked with, or someone who has been cheering us along from the sidelines, we are immensely grateful to each of you. We're grateful for the opportunities we've experienced over the past ten years, and most of all, we're grateful for the way God has shown up for us over and over again. None of this happens by accident. It is the combination of a lot of hard work and a ton of grace.
Call-to-Action
We always end these posts with a call-to-action. It's a marketing term. Basically, it signifies what "next step" you want the customer or prospect to take. So today, here's the action we want you to take… Go all-in on your dreams. Find that one thing that gets you terrified and excited at the same time, and try it. Take a chance on yourself. Maybe that means starting a business, maybe it means trying a new hobby, or maybe it means asking someone out on a date? You know you. Whatever it means for you, don't wait! There are rewards on the other side!
Ready for more?
OrangeBall Insights has always been a place to share ideas, explore our purpose and leadership, and chat a little bit about marketing. If this resonated and you'd like to receive weekly ways to bounce higher every day, subscribe here.