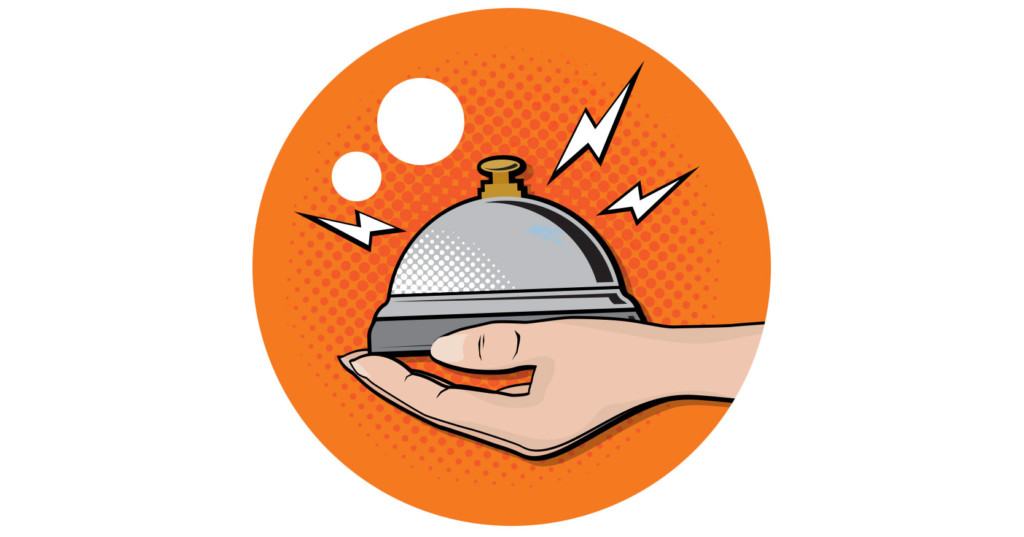 Where's Your Focus: Your Competitors or Your Customers?
We believe that where we focus our energy dictates our results.
Sitting with a client the other day, this belief drove our conversation. Our discussion briefly touched on their competitors in the marketplace. We intentionally kept that part of our conversation short. Here's why…
In marketing, we've all been taught that understanding our competitors is one of the keys to winning. By analyzing our competitor's successes, we can use those insights to strengthen our own products and services. And, if we can leverage our strengths in the areas where our competitors have weaknesses, we can exploit their gaps. The only way we can truly describe what makes our brand unique is to have a firm grasp on what differentiates us from our competitors.
This is all true. We'd be hypocrites to tell you we don't pay close attention to our client's competitors when planning their marketing strategies. Competitors are absolutely included in the consultation and planning. But we keep that part of the conversation relatively short, quickly refocusing our attention back to what's most important – the customer.
From our perspective, by spending less time thinking about beating the competitors, and focusing more energy on serving and delighting customers, we create more success. That's where the real wins lie.
Part of this comes from adopting a mindset of abundance. When thoughts are focused on "not enough" and getting our share, it can be hard to focus on the customer. When we shift our mindset away from scarcity to "more than enough" and all our opportunities, we're able to put our energy back into things like innovation, serving others, and helping them elevate.
Like we said in the beginning, where we focus our energy dictates our results.
So what does this look like in practice? Here are three ways we approach this with our clients…
What are your customer's driving forces, their struggles, and their aspirations?


Asking this question is the foundation to putting customers first. Until you understand them, and what they really want, you can never help them. So begin by considering life in their shoes. What is causing them pain? What goals are they chasing? What keeps them up at night? What gets them excited?
Where do you add the most value?
Once you understand your customer's driving forces, you can begin to think about where you add the most value.

Again, we're focused on the customer and how we're helping them achieve their goals and find release from their struggles. How are you best positioned to assist them, and what products and services do you provide that will make their lives better?

How are you delighting your customers?
Now take question 2 one step further. It's one thing to provide a product or service that can help someone eliminate pain or chase a goal. Going deeper, what do you do to create delight for your customers? What ways are you delivering more than promised and creating positive, memorable moments for them that they'll share with others?
These are three areas we use in our own work with clients to help them maintain a customer-focused state of mind. They are actually a core part of Brand Bounce Bootcamp, the tool we developed to help clients develop clear marketing messages that engage and sell. If you share our belief that where we focus our energy dictates our results, then these three questions will help you create the kind of results you want as well.
Call-to-Action
Put your customers first. Yes, keep an eye on your competitors, but don't let that become a distraction. Keep your focus where it should be, continue asking yourself the right questions, and put your energy into creating the kind of products and experiences that will stand out on their own. That's where the real wins lie.