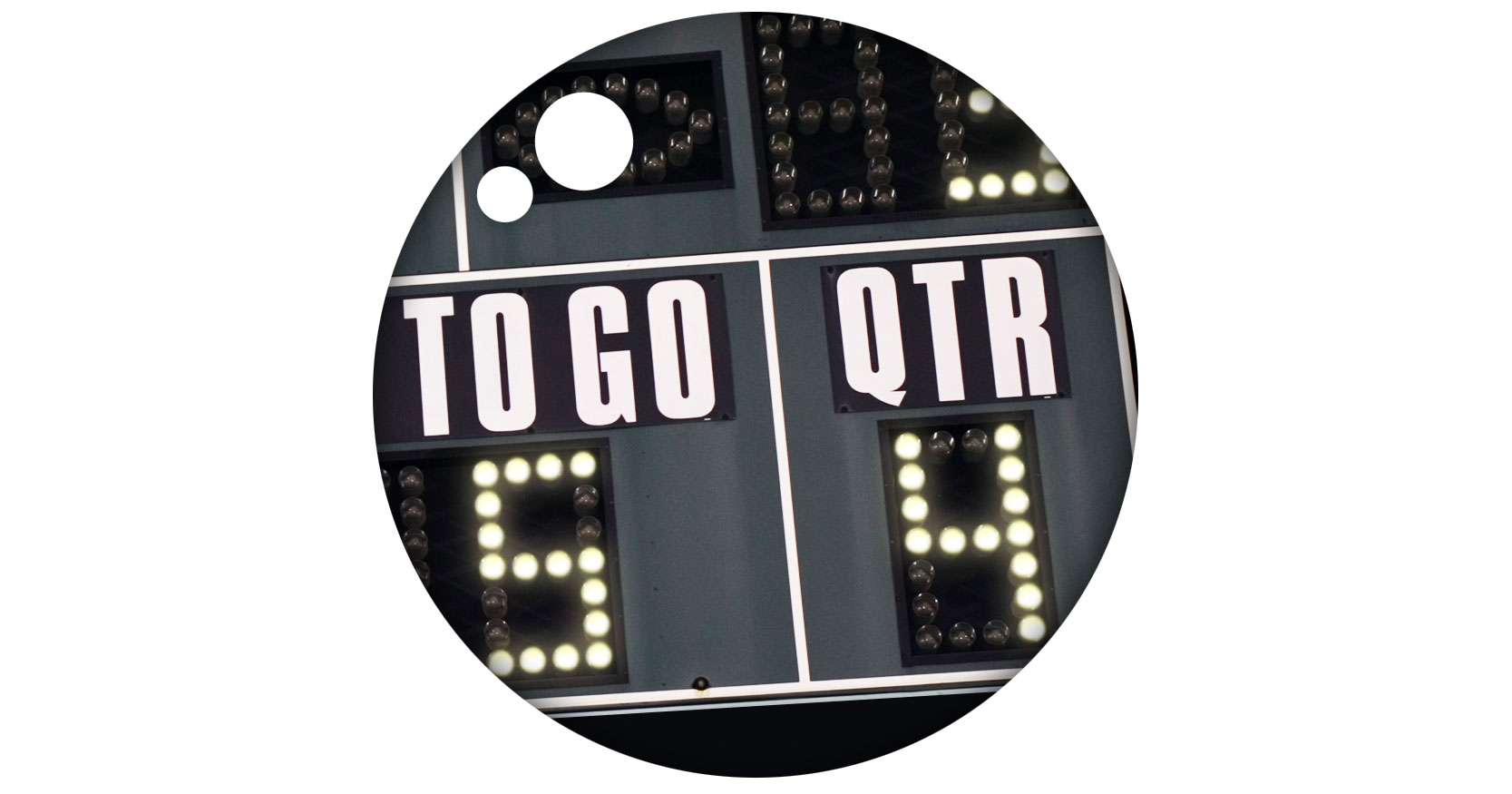 Welcome to Your Fourth Quarter
The sun is coming up later in the morning. Nights are getting cooler. Kids are going back to school. The State Fair is giving us everything on a stick.
There's something interesting that happens this time every year. When the calendar flips to September, we all come up for air from three months of summertime bliss. We've been to the cabin, invested time in travel and vacations, dipped in the lake, and enjoyed all the food we could eat on the grill – and now we've reached that time of year when we all buckle back down.
For our businesses, fourth quarter is approaching quickly, and it's time to do all of the things we've put off so that we can end this year well and start the new year strong. We also find ourselves in the fourth quarter for those personal goals we set for ourselves earlier in the year.
Here's the beauty of the fourth quarter… No matter the score, you can still win.
If you're a Minnesota Vikings fan, you'll remember last December when they were trailing the Indianapolis Colts by 33-0 at halftime. Walking into the locker room between halves, Patrick Peterson was heard saying, "We need five touchdowns to win this game."
Out of every 1,000 games, statistics tell us that there will only be three where a team scores five touchdowns in the second half of the game.
Even with the odds stacked against the Vikings, Peterson saw what was possible. Later, in an ESPN interview, he shared, "That's what I said. We need five touchdowns. Take it one at a time. Believe in one another. And let's see what happens."
Into the third quarter and through the fourth, the Vikings battled. They outscored the Colts by 36 points and completed the largest comeback in NFL history, winning 39-36 in overtime.
Take it one at a time. Believe. See what happens.
Looking at the upcoming fourth quarter, do the same. If you're on track to reach your goals, keep going. If you're off-track, it's time for a reset. Either way, make the most of these next few months.
Call-to-Action
As you're stepping into September, take advantage of this transition time. Reset and give your goals 100%. Be consistent in doing the small things every day that will get you there, and believe it's possible. Then, see what happens.
Ready for more?
OrangeBall Insights has always been a place to share ideas, explore our purpose and leadership, and chat a little bit about marketing. If this resonated and you'd like to receive weekly ways to bounce higher every day, subscribe here.