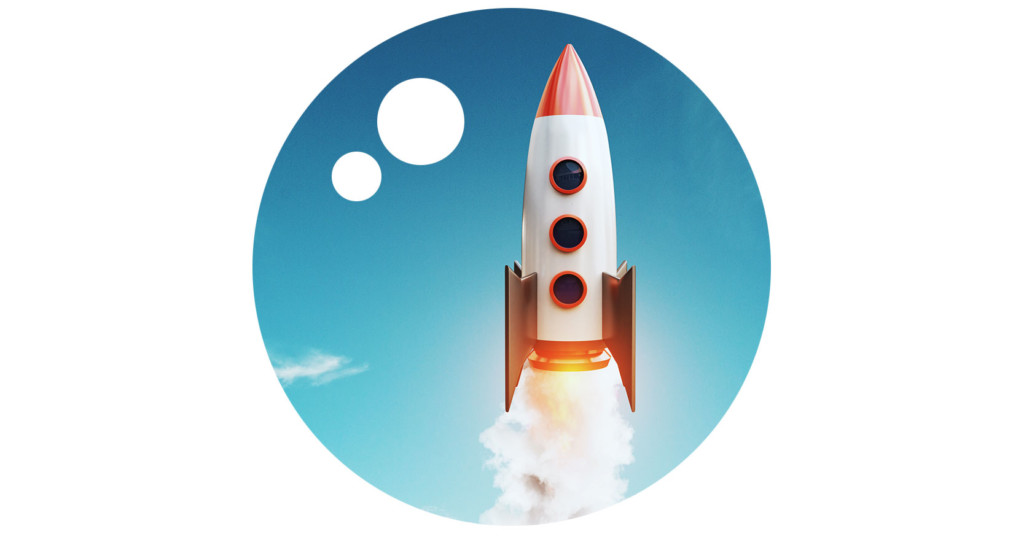 The Quickest Way to Lose Money with Facebook Ads
This is Jake from OrangeBall, coming to you from sunny California! Today, I'll be outlining one of the easiest ways to lose money on Facebook.
If Facebook is part of your overall marketing strategy, there's a good chance you've seen the ever-so-friendly, "boost post" button on your business's Facebook page.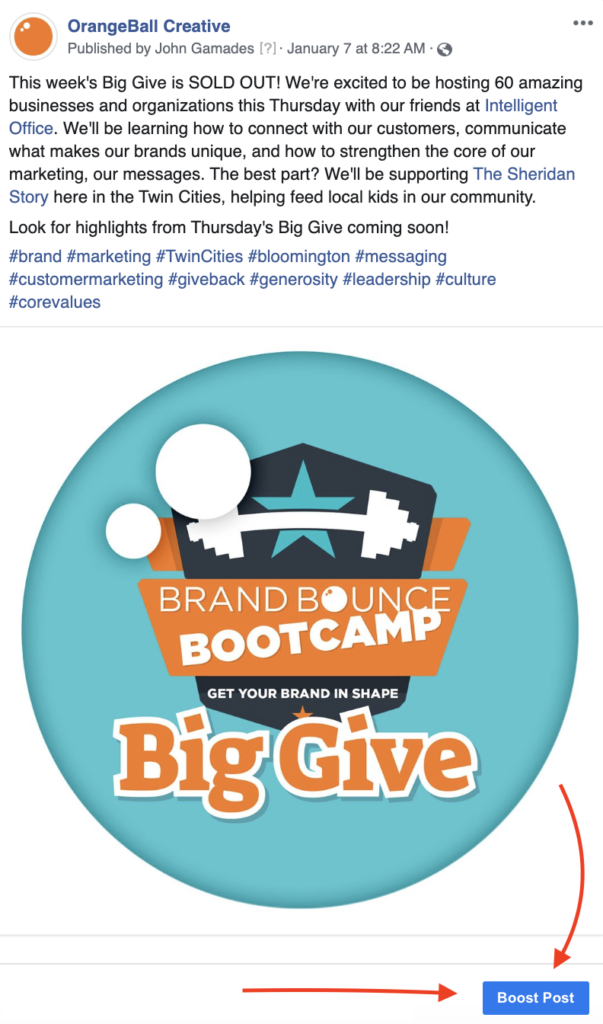 Facebook released this feature back in 2012 as a super convenient and quick way to create a Facebook ad without leaving your actual Facebook page.
Your organic reach from posts on Facebook has been declining for years, which is why Facebook introduced the boost post option. Today in 2020 if you want your posts to be seen by your audience, you need to pay to play, hence the addition of the convenient boost button.
I can already hear people saying, "but boosting is  a post is so easy!" – and you're exactly right, it is easy. You can set the (very limited) targeting to people who like your page and location, set your budget, and with the click of a button your money is gobbled up by the Facebook monster with no tangible results.
In this case, it's easy and convenient to set up, but at what cost? Let's take a look.

What happens when I boost my post?
Here's what Facebook's knowledge base says about boosted posts: "Boosted posts are ads you create from posts on your Facebook Page. Boosting a post may help you get more people to react, share, and comment on it." Please take note of the bold words, and let me explain why those are important.
When you boost your post, Facebook creates a new campaign for the piece of content you're looking to boost. The campaign itself by default is optimized for 'post engagement' – which focuses on finding people who are likely to share, comment, and like your boosted post.
If you don't know, Facebook's algorithm handles a TON of optimization automatically for you. More often than not, the algorithms do a great job of finding the cheapest way to achieve an objective. If your objective is post engagement – Facebook does a great job at getting post engagements at a very cheap cost.
Ask yourself, what does engagement on a post actually do for your business? 
There is a time and place for getting likes, shares, and comments on your post, something we call "social proofing" – which I'll be covering in one of my upcoming blog posts.
In most cases, the objective you choose for your campaign should never be engagement. 
Instead, your goal should be focused on reaching a new audience and getting people to take action on your website (view your blog, sign up for your newsletter, buy a product, etc.).
Furthermore, when focusing on engagement there's no placement or device targeting, no custom audiences, no conversion tracking optimization features. You're limited to only interests targeting – missing out on all of the demographic and behavioral targeting options that are available.
If you aren't convinced yet, I have one more kicker for you. You can only boost your post to one audience at a time. Why is that important?
The best part about advertising on Facebook is taking advantage of their insanely effective (and slightly creepy) algorithm that has more touchpoints on all of us than we would like to admit. This allows advertisers to get in front of fresh, new customers at an extremely low cost.
Okay, so what should I do instead?
For starters, stop boosting posts! Instead, you will want to create a campaign through ads manager. This can be found through your Business Manager and allows you to efficiently control your budget while being able to test multiple new audiences at the same time.
With Ads Manager, you will be able to create multiple ads from the same published (organic) Facebook post and break it down through different targeting parameters which can be accessed on the ad set level.
While expanding your reach for your post is important through boosting, it should be noted that there are probably more effective campaign objectives suited for your goals. For example:
Want more in-store traffic? Explore the redeemable Facebook Offers campaign that can be sent to messenger.
Looking to grow your email list/get more leads? Explore Facebook's native lead form to collect emails.
Looking to initiate more conversations? Explore ads that go directly to messenger and interact with customers through a chat bot.
Have an upcoming event you're looking to sell tickets to? Explore the event promotion campaign.
Call-to-Action
If you're spending money on Facebook, or plan to spend money on Facebook, make sure you have identified a goal. More importantly, make sure the campaign objective you pick is aligned with your goal. Boosted posts provide a quick "fix" for reaching more people, but taking the extra 10-15 minutes to promote your posts through your ads manager will allow you to maximize your ROAS (Return On Ad Spend).
On my next post, I'll be outlining the exact steps on how to set up your organic post through ads manager instead of boosting it from your page so you can efficiently make use of your advertising budget on Facebook. 
Until next time, here's my view from California… If you have any thoughts, questions, comments, or just looking for some help on your Facebook marketing strategy, please feel free to reach out directly at jacob@orangeballcreative.com.