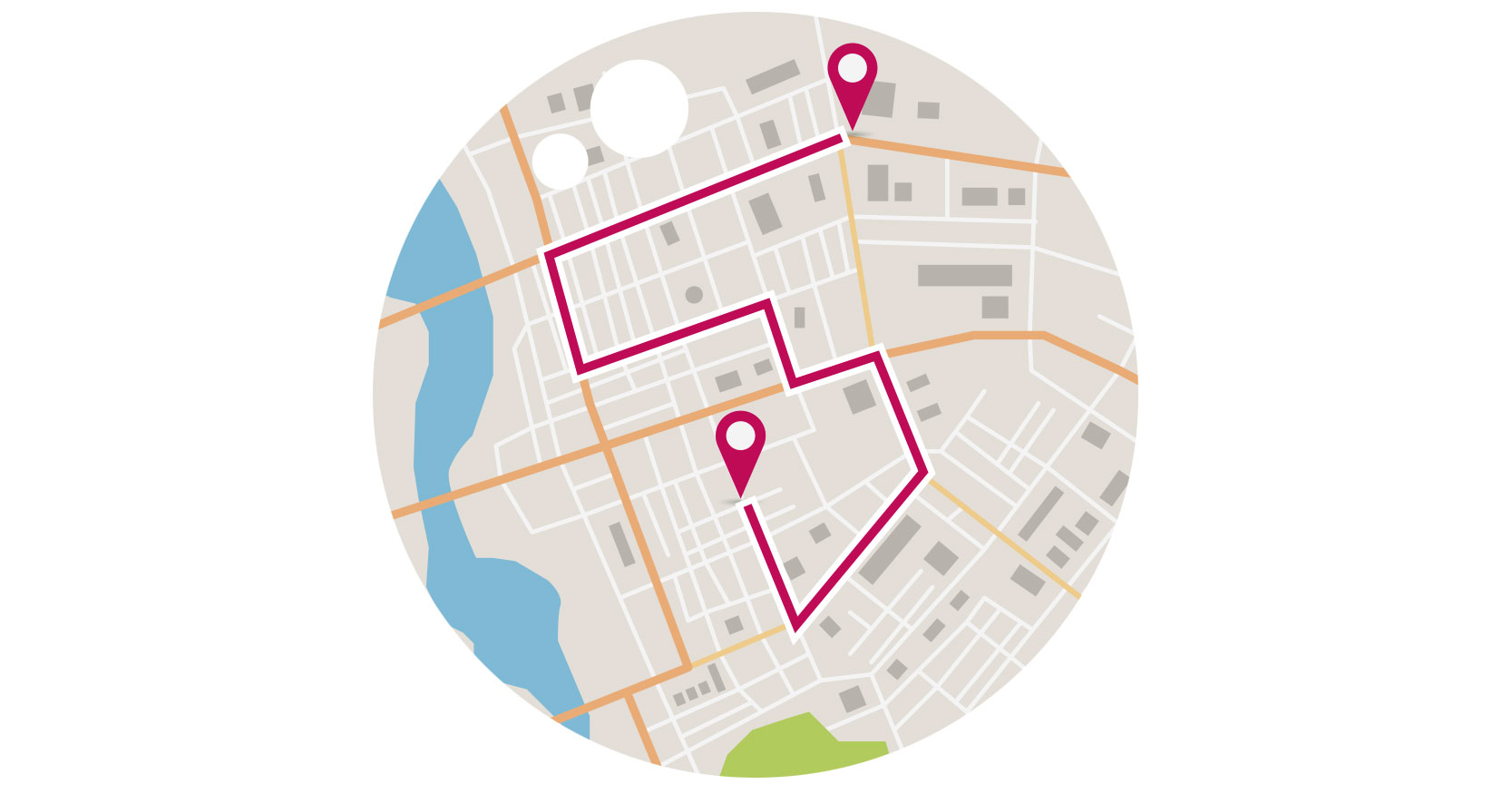 Has Your Customer Journey Taken a Hard Left?
"We did our customer journey mapping three years ago. It's already done." If you're reading this, and that's your response, congratulations. It's awesome that you've already dug into your customer journey mapping work. You're ahead of most.
Here's a quick question, though? Is your prospect's path to becoming a customer in 2022 the same path they took in 2019? The short answer is probably not. Their journey has likely changed as their buying habits, needs, and wants have changed over the course of the pandemic. How you create awareness, influence their decision-making, and retain them once they're a customer has changed as well. Unfortunately, over the last three years, not much has stayed the same.
When it comes to attracting new customers, what got you here won't get you there.
So what's Customer Journey Mapping anyway?
Briefly, a customer journey map is a simple way to visually capture the path a prospect travels to become a customer and, if everything goes well, a raving fan. By mapping out your customer's lifecycle and what they are thinking/experiencing in each stage of their journey, you can tailor your marketing messages to speak to where they're at in the funnel.
The stages include:
Connection: Moving from unaware to awareness
Engagement: Moving from analysis to making a buying decision
Retention: Creating a long term relationship and raving fans
For example, in the initial connection stage of the journey, you're trying to move your prospect from being unaware of their struggles and aspirations to developing an awareness of their pains and goals. They can't move into the second stage of the journey, where engagement occurs, until they understand that they have an unfilled need in their lives. Once they see that need more clearly, you can move them into conversations where they begin to analyze their options and solutions, moving them toward making their buying decision.
As you're mapping your way through each stage in your customer's journey, you're asking some specific questions about what they're experiencing…
What are they thinking?
What actions are they taking?
How are they feeling?
What outcome do they want?
What are their barriers?
Based on the answers to those questions, you can start thinking about what you want to tell them at this stage in their journey and what types of media will best deliver those messages. It's important to remember that your brand probably has 2-3 unique buyer personas that you serve. Based on that, each persona's journey will be slightly (or significantly) different.
Here's where the "hard left" comes into play…
It's essential, in 2022, to reassess your customer journey mapping, or if you've never done this kind of work before, to do it. Every business we engage with has experienced some kind of "pandemic pivot" that has changed how they do business and deliver their products and services, either in subtle or extreme ways. Investing some time to think through how those pivots have transformed your customer's buying habits and expectations is essential if you want to meet them at any point along their path.
The hard left we've all taken over the last three years, and the changes that have occurred in our businesses, cannot be overlooked. Skip reassessing your customer journey mapping, and you may find out that because of the pandemic, you're no longer connecting with prospects on their path and are missing opportunities every single day. Investing some time in this work may be the one thing that dictates your future growth or lost opportunities.
Call-to-Action
Ask yourself some of those customer journey mapping questions above, specifically about each stage along the path. Think about those questions through the lens of who you are today, in 2022, not who you were in 2019.
If you want to dive deeper into this exploration, reach out, and we can guide you through each of the stages in the customer journey, walking you through some of these questions with some outside perspective, experience, and insights that will impact your marketing through 2022 and beyond.
Ready for more?
OrangeBall Insights has always been a place to share ideas, explore our purpose and leadership, and chat a little bit about marketing. If this resonated and you'd like to receive weekly ways to bounce higher every day, subscribe here.