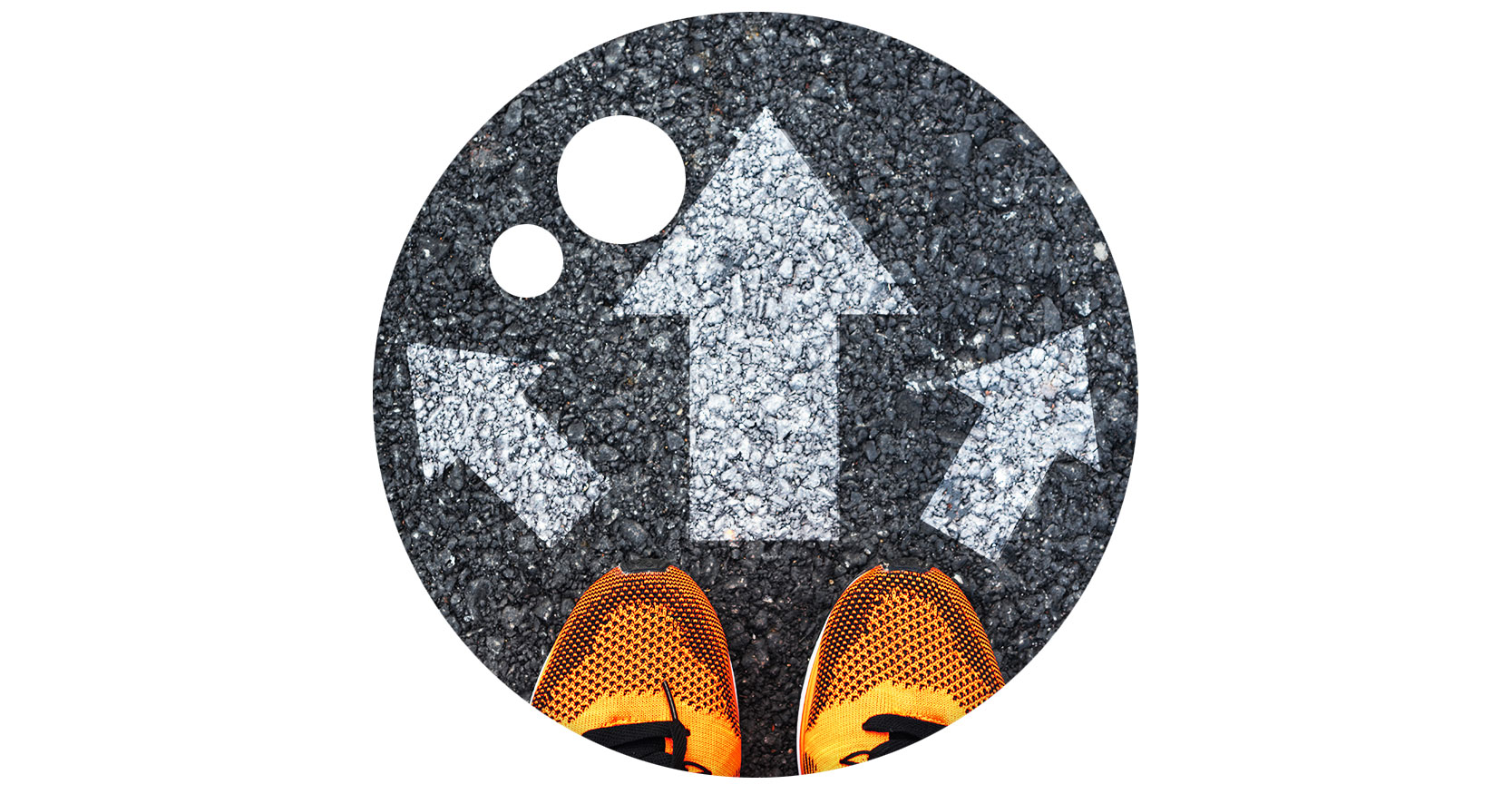 The Art of the Pivot (And How to Communicate it to Your Customers)
Whether you're a business or non-profit who's thriving right now, or you've had to pump the brakes while we wait for the "new normal" to settle, today we've all got one thing in common. We've all had to pivot in at least one area of our business. Here's our shared reality…
What our clients need and want right now has changed. The way we deliver our products and services has changed. Whether you've made massive changes or small ones, we've all had to change something… We've all had to pivot.
One of our favorite examples of this is a story from New Jersey, where the restaurant Jackie and Son turned the tables on this pandemic and pivoted to become a grocery delivery service. As COVID changed everything, they closed their dining room but kept talking to customers. They heard stories of frustration as people were waiting in grocery store lines for hours, only to find empty shelves.
With the restaurant's connections to farmers and vendors, they knew they had a solution. Within days, they opened an online marketplace called Jackie's Market for grocery staples and food orders like homemade bread. They invested into transforming the restaurant and took an initial cut in payroll… but soon, their pivot paid off. Staff quickly returned to their regular hours, and Jackie and Son ended up hiring to meet this new demand. "Our waiters became grocery shoppers, and our dishwashers became bakers."
Their advice? "It's a really, really tough time for small businesses, but just be open to change and willing to change, because no one knows what the new normal is going to look like."
There are so many stories like this one across America, where businesses have pivoted to meet the demands of this new normal. And now, more than ever, we need to be able to communicate those pivots to our customers. They need to know how you've evolved over the last few months, and they need to understand how you can help make their life better today. Here are three questions we all need to be asking ourselves right now to help us begin telling our new stories…
Question 1 – What barriers have you faced in running your business/organization? To reframe the question a bit: What's gotten in the way of your continuing business as usual?
Question 2 – How have your customer needs/wants evolved during COVID-19, and how do you envision them changing in the "new normal?" Are there new pain points they feel that you can help eliminate, or things they want in their lives that you can help create? How can you help ease some of their pains, and make their life better? How can you help them get back to that life they aspired for?
Question 3 – How have you pivoted the way you're delivering your product/service, and how do you envision pivoting more in the future? Are there new opportunities for you to engage with your customers?
You've changed how you do business every day – how you work with your clients, how you sell your services, how you meet their needs, protect them, and continue to delight them every day. The fact of the matter is, your competitors are transforming as well. We're ALL changing radically every day because we have to. So with that in mind, your success in this new normal comes down to how well you can communicate your pivots.
Call-to-Action

Ask yourself those questions above, and start to frame up how you'll tell your new story.
Need a little help putting it all into words? Brand Bounce Bootcamp is the tool we use with our clients every day to help them develop compelling marketing messages that engage customers – and it's available for download with seventeen coaching videos to guide you through the process.
You'll get full access to our in-depth workbook and seventeen online training videos, and we'll walk you through creating new marketing messages that will engage your customers and help you attract new ones. You'll be able to dive in and get to work anytime, anywhere… on your laptop, your tablet, even your smartphone – working from home, back at your office.
With unlimited access to the same tools we've been using with our agency clients for years, we're going to help you and your brand become magnetic and help you talk to your customers in a way that makes them want to buy what you have to share.
Ready for more?
OrangeBall Insights has always been a place to share ideas, explore our purpose and leadership, and chat a little bit about marketing. If this resonated and you'd like to receive weekly ways to bounce higher every day, subscribe here.