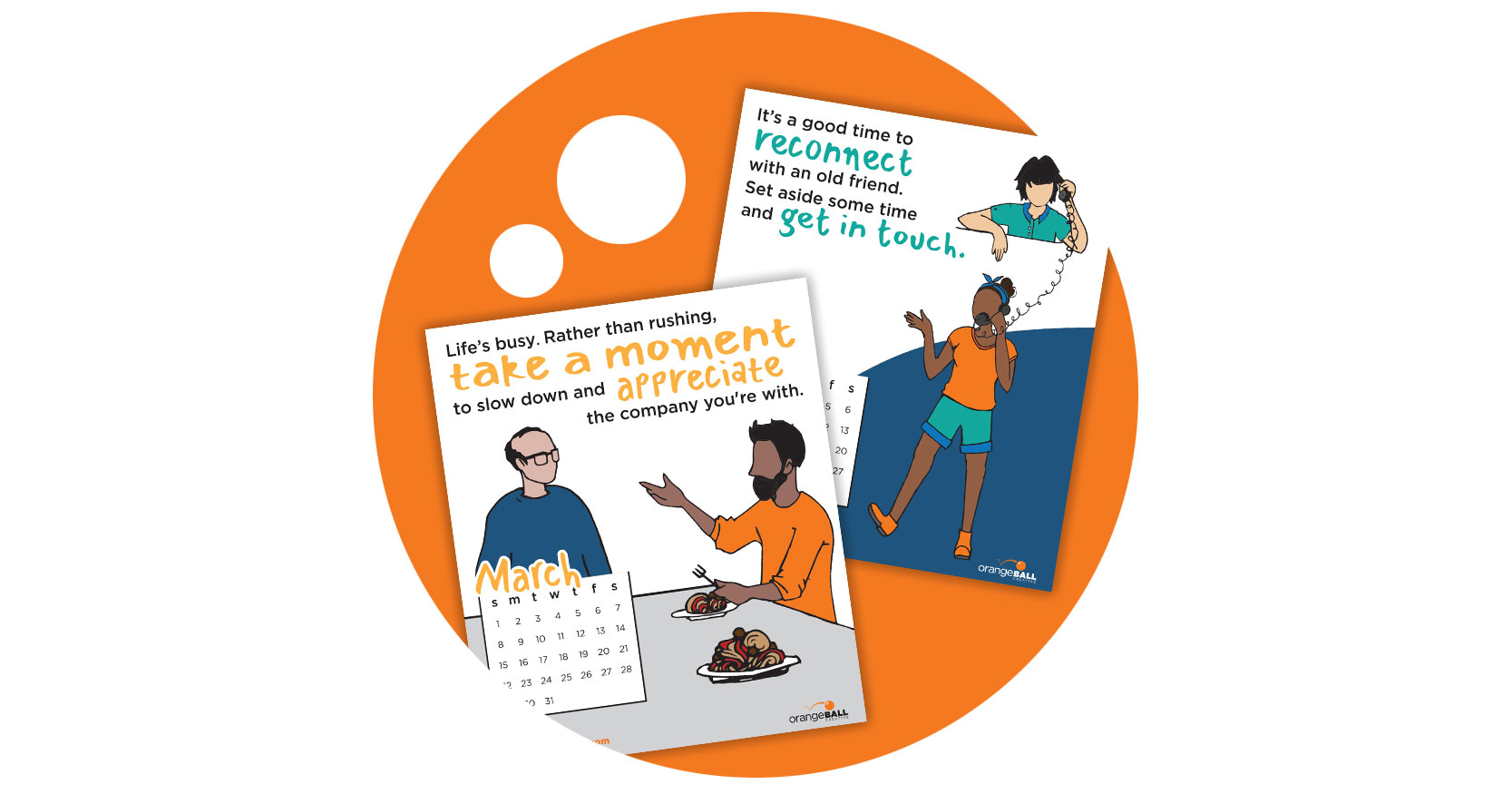 Hey 2020, You Can't Steal Our Positivity
About this time last summer, we were having conversations about our 2020 Bounce Calendar. Every year, there's a theme, and we needed one for 2020. After some great conversations about where we wanted to go with this, we landed on the following: "Challenging you to bring positivity to 2020!" We filled our 2020 calendar with little things we could each do to help us slow down, enjoy the moments, and create some positive energy.
Little did we know…
2020 has been a year that none of us will forget. As we meander into September, we're still not out of the woods. Conversations in May and June told us that by fall, life would return to normal. Now, as fall starts to make its entry, we're still not quite there. And, adding to the current pandemic, we're also trying to wrap our arms around race in America, Trump vs. Biden, and new versions of work and the economy. There's a thief creeping around, trying to steal our joy.
Today, more than ever, the world needs that positivity we talked about in this year's calendar. Today, we need YOU to be a source of that positivity. It's a big responsibility. We owe it to our families, our friends, our coworkers, and our clients.
We filled our 2020 Bounce calendar with inspiration, sharing some thoughts on what positivity looks like. Get outside and move to take care of yourself. Volunteer and do something to serve others. Slow down and appreciate the people you're with. Take a deep breath and enjoy a rainstorm. Reconnect with an old friend. Share some ice cream with your family.
These are all simple, little things that can make a big difference. Right now, when we're surrounded by people who feel lonely, weary, and anxious, these small acts can have a massive impact. That one little thing might be what it takes to help someone else get through this season we're in. It might be that reminder to them that people still care… that people are still good.
We know the kind of people who read this blog. You're the kind of people who can see the positivity, can feel it, and are helping spread it. This is an awesome community of individuals who are focused on making the world a better place, one act of kindness at a time.
If you've spent any time around OrangeBall at all, you've heard us talk about bringing Bounce to our clients and their brands. On a more personal level, we can all bring Bounce to the world with our acts of kindness and positivity. We can each help someone else bounce a little higher each day.
Call-to-Action
This week's blog is a short one. Could you fill in the rest of it? Please take a moment and email us. Let us know where you're seeing signs of positivity, optimism, and goodness right now. What are you doing to help create that in your slice of the world? We want to hear from you!
Thank you for being part of the OrangeBall family and for being a source of Bounce and positivity. The world needs us all to show up today, and together we can make a big difference.
– The OrangeBallers
Ready for more?
OrangeBall Insights has always been a place to share ideas, explore our purpose and leadership, and chat a little bit about marketing. If this resonated and you'd like to receive weekly ways to bounce higher every day, subscribe here.