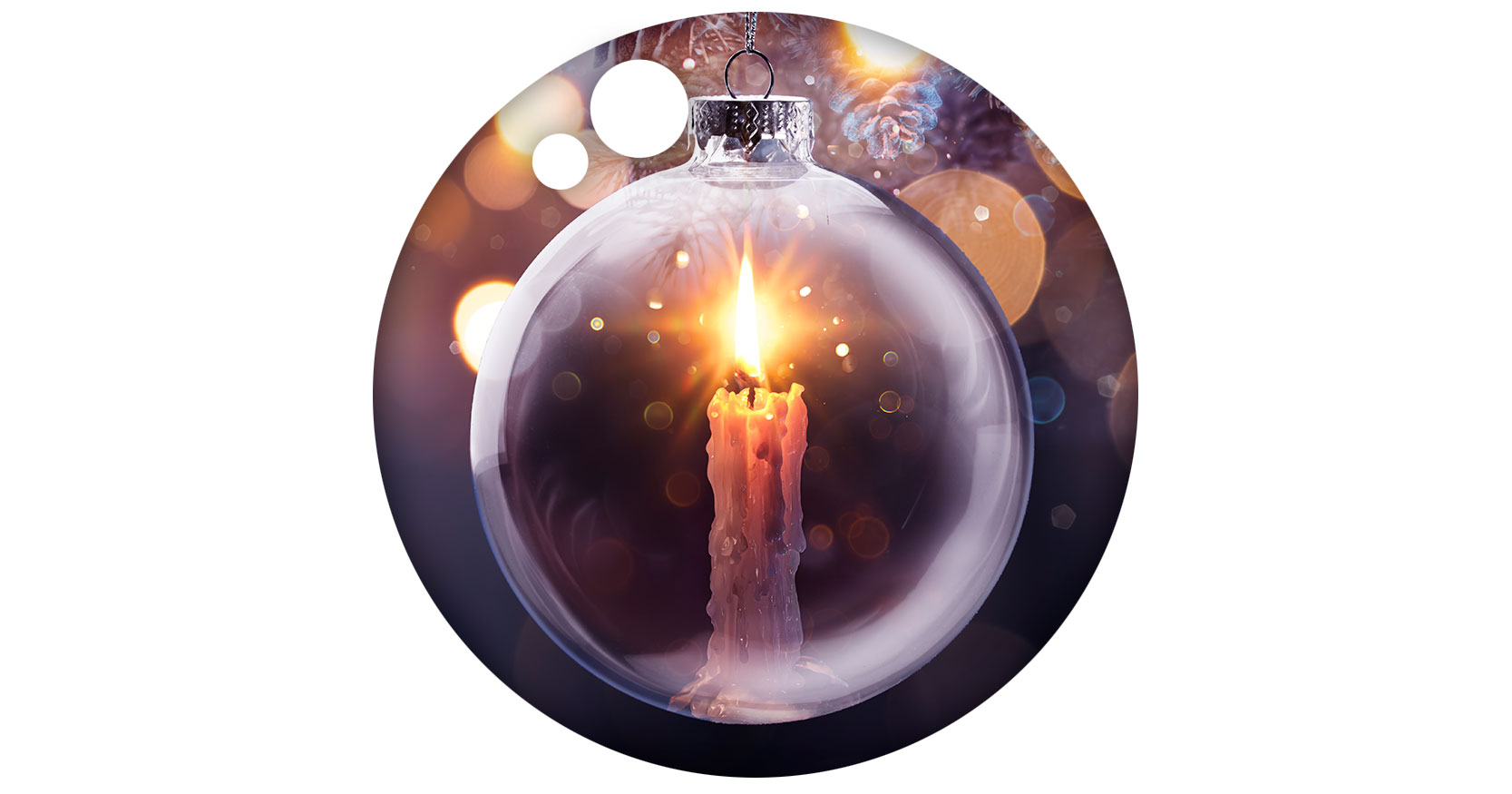 Embrace the Quiet. Be the Good.
There's something about this time of year that allows us to slow down, if just for a moment, and get quiet. On the backside of shopping, the hustle, the parties, and what can feel like holiday chaos, there's room for us to turn off the noise and experience a little bit of stillness. The Christmas stories and holiday songs all point to this…
"'Twas the night before Christmas, when all thro' the house,
Not a creature was stirring, not even a mouse;."
"Silent night, holy night!
All is calm; all is bright."
"Oh, the weather outside is frightful
But the fire is so delightful
And since we've no place to go
Let it snow, let it snow, let it snow."
If you celebrate something other than Christmas, your traditions likely observe this time of quiet and reflection as well. Before we end one year and rush into the next, there is something healthy about letting our minds rest for a moment to be present wherever we are.
No noise. No activity that we have to be at. No chaos.
Just quiet.
That's our hope for each of you – that you would find some time for quiet reflection.
If you celebrate it, Merry Christmas. If your tradition includes something different, may you also find joy in this season. Wherever you are, whether at home or traveling to see family or friends, we hope you experience some moments where you can enjoy the quiet and reflect on all that is good.
Yes, there is so much good in the world right now. The news may not be telling you that, and social media may not reflect that to you, but there is good out there, and we all have the opportunity to bring some of that good wherever we go over the next few weeks.
Enjoy some quiet. Be the good. And thank you for being part of our circle.
Ready for more?
OrangeBall Insights has always been a place to share ideas, explore our purpose and leadership, and chat a little bit about marketing. If this resonated and you'd like to receive weekly ways to bounce higher every day, subscribe here.