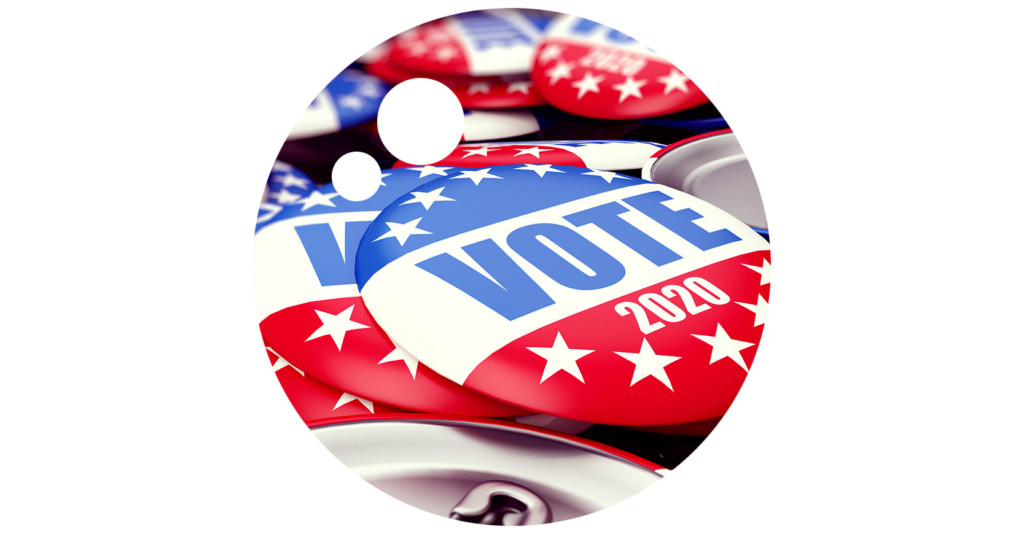 Branding 2020: Biden, Booker, Buttigieg, Beto, Bernie
Biden, Booker, Buttigieg, Beto, and Bernie. These are just five of the now twenty-five candidates competing for the Democratic nomination for president in 2020. The race is heating up, and each candidate is working hard to grab our attention.
So, how do they differentiate themselves among so many competitors?
The answer is no different than how businesses market themselves to stand out among their competitors. Like every great marketing campaign, attracting attention and connecting with your audience starts with a clear, compelling message. Here's what we mean, and four ways that a clear brand message can help you in your own business or organization…
We're going to walk through this by looking at how four of these twenty-five candidates are winning and losing on their websites.  No political agendas here, just some insights… We're simply taking an honest and open look at what these candidates are doing well and where they're missing the mark through a brand and marketing lens, and providing some great takeaways for you and your own brands. Let's get started.
Jumping on the Joe Biden website, his message is clear. "Our best days still lie ahead." On his homepage, he immediately follows that up with a quote, "Our country is being put to the test… but I've never been more optimistic about America." Then comes a section where we clearly outline his vision for America. He uses the word "let's" throughout that vision, with a clear focus on including his audience and making them feel like they're part of the difference he wants to make. All of the text is laid out in bite-sized pieces, nothing overwhelming or too much. He ends with a section where he invites users to find an event and join other supporters, basically becoming part of the Biden tribe.
The Takeaway: Lead with a clear brand statement, and follow up with easily consumable bites of content that won't overpower your audience. Include them in the conversation as much as possible.
The Beto O-Rourke campaign site is less clear, with no main message on the homepage. He clearly wants to do a lot of things, taking on issues from climate change to immigration, but other than the "Beto for America" title on his website, there's no main rally cry message or strong, single statement that is engaging or compelling. The closest he comes is a headline that states, "Our campaign starts with people like you." It's somewhat generic and uninspired. From the homepage, when a user tries to scroll down to continue the message, there isn't any, and so they have to start the hunt for content rather than being given a path for an easy introduction to the candidate.
The Takeaway: If you don't lead with a strong statement that tells people who you are and what your brand stands for, you're forcing them to dig for the answers and potentially make assumptions. Lead them rather than making them figure things out on their own.
Next, we'll look at the Cory Booker 2020 campaign site. It leads with a great statement, "Where there is unity, there is strength." Immediately, it gives you a flavor for Cory, his message, and what he stands for. He follows right away with an engaging and compelling video. The first line is powerful, "In America, we have a common pain, but what we're lacking is a common purpose." This video speaks broadly to his audience, and to voters who value what he values. The last thing Booker does well on this site is having a section dedicated to selling Cory 2020 t-shirts and swag.
The Takeaway: Lead with a strong brand statement and use video to back it up. This site does a fantastic job of using video to go deeper and tell the candidate's story, share what he values, and connect with potential voters.
Minnesotan Amy Klobuchar opens immediately with an ask on her site. Before any content is revealed, a pop-up window appears that asks for a contribution of any amount, with the reminder that her campaign isn't taking any corporate PAC or lobbyist money. She is asking for action before we've even gotten to know her, which creates some challenges. Once you get into the site, there's no clear headline or tagline other than "Amy for America" which leaves the introduction a little flat. Scrolling down a bit, visitors are met with a large block of text to read. The saving grace, found lower on this homepage, is a great video that speaks to optimism and opportunity. It's a great piece, inspirational, and should be moved to a place where it can't be missed.
The Takeaway: A few misses to note here. There are no strong brand message or headline greeting users when they land on the homepage, the copy is presented in one large block that is somewhat overwhelming, and the most powerful asset on the site, her video, is almost hidden unless users scroll to find it.
As you can see from these examples, the power of a strong brand message as a way to differentiate from our competitors is alive and well. Some of the candidates above are leveraging this power to persuade and connect, and some are leaving votes on the table.
We see this every day in the clients we serve as well, and that's why we're getting ready to introduce Brand Bounce Bootcamp as a downloadable, virtual "personal trainer" for your brand, to businesses and organizations across America. We'll be announcing the release in just a few weeks and we're excited to use this amazing tool to start helping businesses just like yours. Bootcamp's robust set of exercises will walk you through discovering what makes your brand unique, understanding your audience and their driving forces, and finally how to create messages that engage with those customers and clients. We'll help you strengthen your brand and unleash the full potential of your organization.
Call-to-Action
Take note of some of the strengths and weaknesses we've outlined above in the 2020 candidate sites, and evaluate your own websites. Using some of the tips we've outlined above, you can strengthen your own brand today. Then, keep an eye out for Brand Bounce Bootcamp in the coming weeks as a tool for taking your messages to the next level!