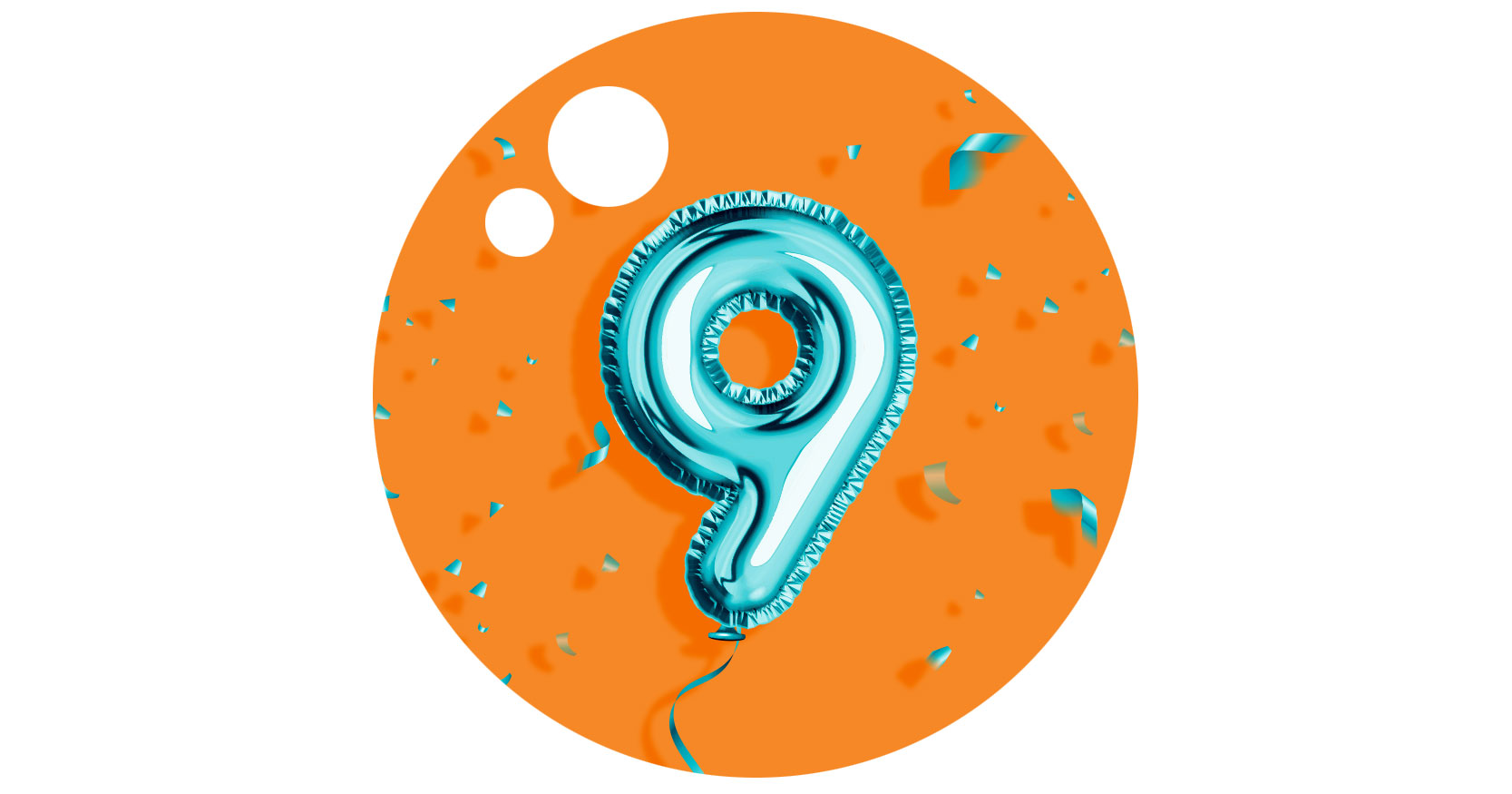 Nine years into this, here's what we're proud of…
It's our birthday! Today, OrangeBall turns nine!
What's a birthday, really? They're more than just a marker for another trip around the sun. Birthdays are a time to reflect, to look backward and celebrate the past, and to cast our visions forward into the future. Where have we been and what have we learned, and where do we want to head from here? That's where we find ourselves today, and so we reflected a little bit as partners…
John: I'm going to lead in with this. Last year, around the time of our eighth birthday, we were just entering this pandemic and had no idea what was coming toward us. I think that makes this birthday feel a little more special – we're coming off a crazy year. So, nine years into this, what are you guys the most proud of?
Jessica: I'm proud that we are still doing good work for good people who are doing good things in the world – we've stayed true to that from day one.
Beau: I'm proud that we, as partners, still have an amazing relationship. We've celebrated the ups together, and gotten closer through the downs – through the testing. I'm thankful that we still have a friendship, above the partnership.
John: I agree with both of you. The relationships we've created, with our clients, our team, and with each other, are what I am most proud of. I also appreciate how we've held fast to our core values over the last nine years, even when it's been challenging.
So looking forward, as we're approaching a full decade, what are you the most excited about?
Jessica: I am excited to see what God has in store for us and just where he's taking us. Oh, and retiring!
Beau: I'm looking forward to growing the team, forming the OrangeBall culture, and bringing Bounce to life!
John: It's exciting to think about what comes next! Last year came with challenges, and we built a lot of faith and resiliency. We're stronger than ever before, we have the best group of clients we've ever had, and our team is amazing. The sky's the limit right now!
Call-to-Action
Taking this moment to look back and think forward together was fun. Birthdays are like brakes… they force us to slow down a little bit. Our call-to-action for each of you is to make moments like this to stop, reflect, and celebrate. Don't wait for a birthday to do this… do it now!
As we write this, our reflection reminded us that we have so much to be thankful for, including each of you – clients and partners who are raving fans, the team that makes all the magic, and families who have supported us over the last 3,285 days. Without you, this celebration doesn't happen. There's no cake and no candles to blow out.
From all of us to each of you, thank you.
The best is yet to come…
– Jessica, Beau, and John
Ready for more?
OrangeBall Insights has always been a place to share ideas, explore our purpose and leadership, and chat a little bit about marketing. If this resonated and you'd like to receive weekly ways to bounce higher every day, subscribe here.