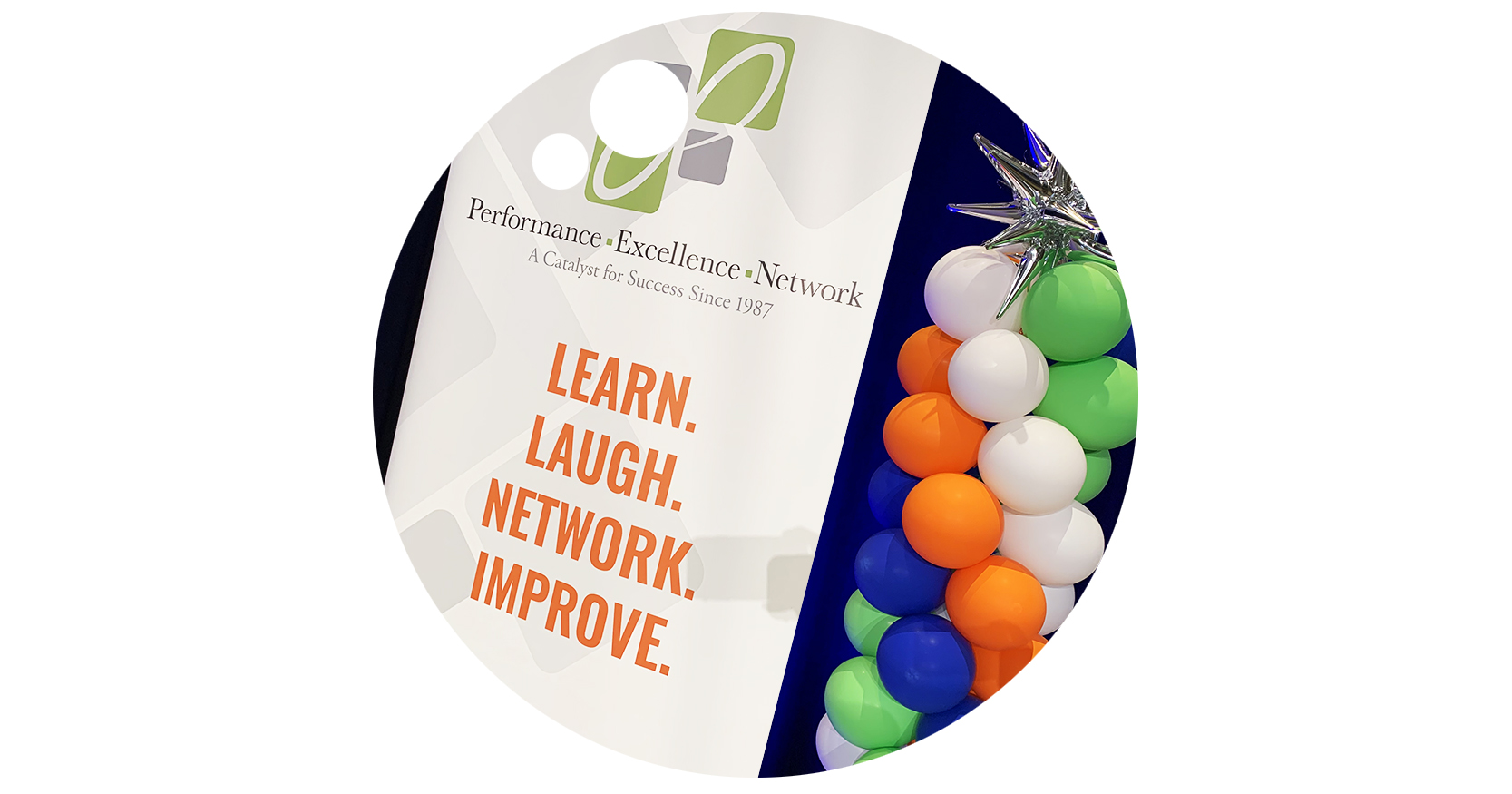 What We Learned at PENworks 2022
We had the opportunity to be part of the 2022 PENworks Conference this past week. It was two days of learning, growing, and challenging some of the ideas we carry with us. Here are a few highlights…
Day one opened with a keynote from North Community High School's principal, Mauri Friestleben. Her advice for this time we're in right now, coming through a pandemic and facing many other challenges, was simple. First, take time to slow down, pause, and reflect for a moment. Trace back where you've been and what you've experienced. Then, as you move forward, face your challenges by asking, "Is this a big deal or a little deal?" Learn to know the difference between the two. Above all, remember that you are going to want to be proud of how you showed up in life when you replay it in your mind ten years from now.
In one of the first breakout sessions, Chelsey Paulson from Keystone Group International was joined by Bryce Segna, CFO/COO at Lakeview Industries. They explored effective leadership, what that looked like over the past two years, and how it will look in the future. This breakout session went deep on what it means to be a leader. Don't look the other way and pretend you don't see things happening. Don't let "innovation" become a throwaway buzzword… make it real. Innovation requires courage, creativity, collaboration, and humility. Be careful which voices you listen to and who becomes driving forces as you lead. Value people and support them – this includes holding them accountable.
Jared Smith from Tree Trust shared this process for fostering organizational growth. First, listen to your customers and stakeholders. Hear what they have to share and let that lead you to, "Let's try something new." Then, explore the idea. Ask your team, "How would we do this?" Lay the foundation for your how by asking questions of people who have been there before. Finally, launch your idea. This is where the most important part comes into place – just like a tree, you need to shape and prune your growth. Trim and cut where you need to, even when it's uncomfortable, and make sure you feed your idea from the roots up. Do the hard stuff.
Brian Ingram from Purpose Restaurants, the group behind the Hope Breakfast Bar and the Gnome Craft Pub, shared his insights on the crossroads between food and leadership. "When people share a meal together, great things happen." Brian talked through the ways Hope Breakfast Bar served the community during the pandemic, including giving away thousands of meals… lots of thousands, over 300,000. He shared how gratitude played a role in that, how Purpose Restaurants has incorporated giving back into their business plan, and how they are working to bring quality-of-life into a restaurant industry that has historically lacked it.
Deena Ebbert, better known as Propellergirl, brought things home as the keynote speaker at the end of day one. First, she asked us to name our top three values. Then, she changed the question by asking, "What are those top three values for today?" Yes, your values can change day to day, depending on where you're spending your energy! Next, Deena unpacked the topic of respect and the importance of being compassionate, giving credit where it is deserved, and listening and learning together. She ended with this simple question, "What propels you?" Looking ahead to day two, Deena challenged each of us to wrestle with this and come back with our answers.
Day two was packed again with great breakout sessions, but the highlight came at the end when John Kriesel took the stage as the final keynote. On December 2, 2006, John was riding through Iraq when the vehicle he was in encountered a 200 lb. explosive. He lost two friends that day… as well as both of his legs. Waking up in Walter Reed Army Medical Center and looking at where his legs had been, John quickly decided, "None of this matters. I'm alive, and I'm thankful for that… There's one path, and that's forward." John didn't share a sob story. Instead, he shared a story of resilience, inspiration, and a message about how we choose to show up when we face adversity… because we all will.
After two years of virtual conferences, it was so good to be back at PENworks 2022 in person. We reconnected with good friends, shared smiles and hugs, and had the chance to feel just a little bit normal again. It was nice to get back to that spot.
We left PENworks with new ideas, insights that challenge us, and learning based on hearing other peoples' experiences. Every year that we attend, we leave saying the same thing… "These are some of the most valuable days we'll spend investing in our business this year."
Thank you to Brian Lassiter and Jennifer Burmeister from the Performance Excellence Network for helping lead this conference and creating this space where we could all learn and grow alongside one another.
See you next year at PENworks in 2023!
Ready for more?
OrangeBall Insights has always been a place to share ideas, explore our purpose and leadership, and chat a little bit about marketing. If this resonated and you'd like to receive weekly ways to bounce higher every day, subscribe here.