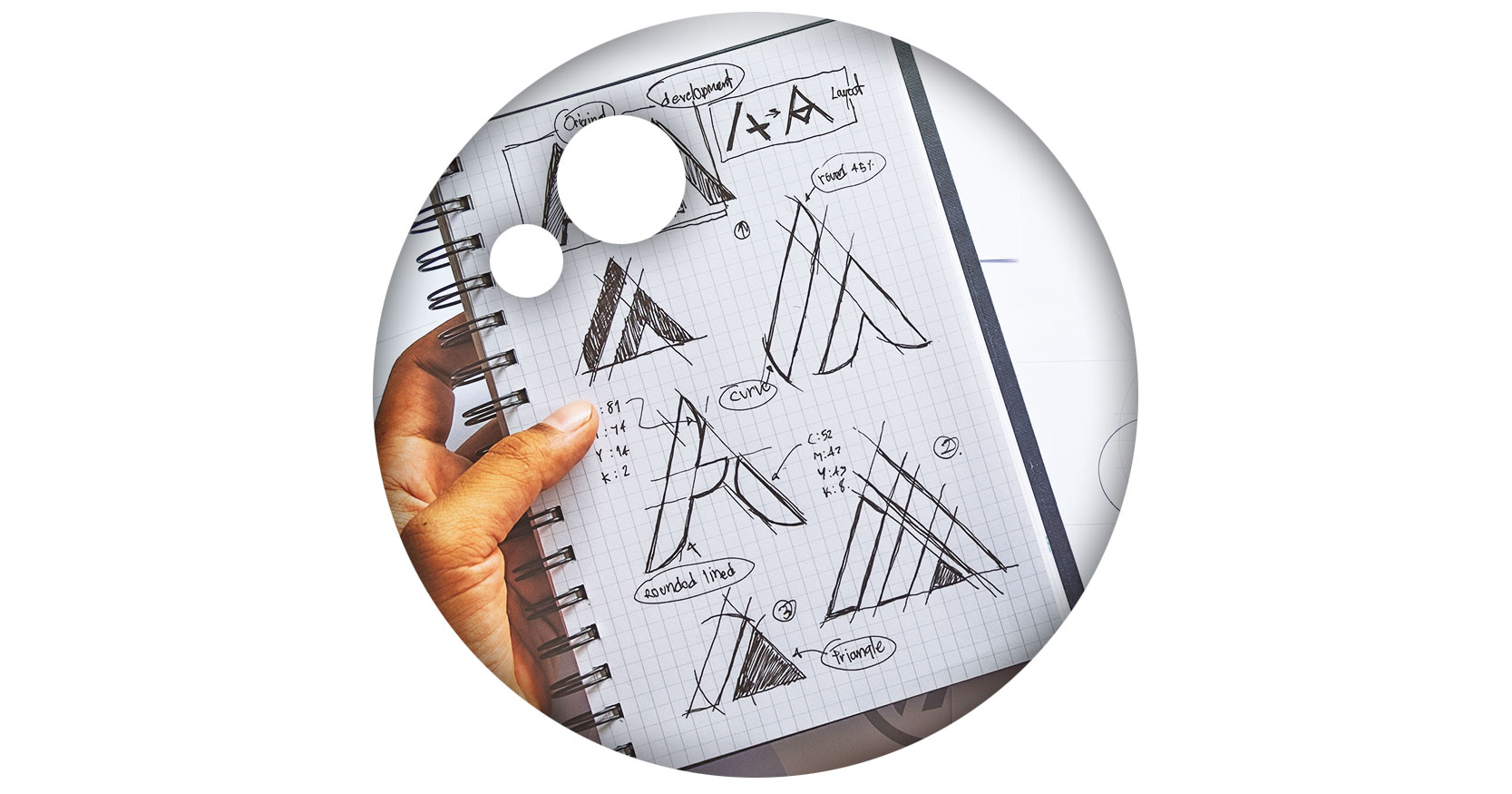 More Than Just a Font and Some Colors…
In the last month, we've had a handful of clients come to us looking for help with new logo designs. They've either reached a point where their old logo is feeling a little dated and dusty, or they never had a real logo in the first place. Some are new, pre-launch brands looking to build a solid visual foundation, and others are companies that have been in existence for years.
No matter how they walk through our doors, there are a handful of questions that we lean on to guide our logo design process. Here are just a few of the things we ask…
What words best describe your brand?
We always start with this question. If the answer is "energetic" or "fun," we can fabricate those qualities into the logo design. If the answer is "expertise" and "innovative," then we can use fonts and colors to communicate those attributes. By developing a brand vocabulary in the earliest stages of the process, we can use descriptive words to set the tone for the logo we'll create.
If your brand was a car, what kind of car would it be?
A Ferrari or a Mercedes? A Mini Cooper, Honda Civic, or an F150? Just like each of these car brands and specific models has their own personality, so does your brand. This exercise may sound like a quirky job interview question, but the reality is that the answer to this question will help you drive in the right direction as you're designing a new logo.
What brands do you admire?
Think about the brands that inspire you, and then ask yourself why. You may find that Apple and Tesla inspire you because of their innovation. Maybe you admire Patagonia for their commitment to the planet or Bombas socks for their work to help care for the homeless. You might admire Disney for their creativity. However you answer that question, your response will provide some signals that you can use to develop your own brand.
How do you want to make your customers feel?
"I want them to feel cared for." "We want them to feel confident." "Let's make them feel excited." Defining how you want to make your customers feel will help guide your logo's visual presence. Wanting to create excitement might mean choosing red or orange for the color palette. Establishing confidence might mean choosing specific fonts that are less unusual and more classic. Understanding how you want people to connect with your mark emotionally is an essential part of the logo design process.
Who are your direct (and indirect) competitors in this space?
Visually, you want to stand out among your competitors. Achieving that begins with being able to recognize them, name them, and see them. It means understanding the crowd you're going to stand in, and knowing how the brands around you are going to show up. You can then choose if you want to blend in a little more tastefully or arrive with the kind of energy that will disrupt the status quo.
BONUS QUESTION: How can we take the answers to these questions and design something that will stand the test of time?
It can be easy to look around, see what's trendy, and design a logo to fit what's popular in the moment. The problem with that? The moment you're in will slip past, and you'll be stuck with a logo that feels instantly dated and no longer relevant. One of the most important things to consider when designing a new logo is longevity. Whatever path you walk down in designing your new mark, it must be created to stand the test of time, like that classic pair of jeans you love so much.
//
Answering these simple questions will help influence your logo design decision-making and strategy. Don't miss that… logo design needs to be a strategic process. Your logo is the launchpad of many first impressions – you need to make sure it's delivering the right impression.
Call-to-Action
If you've been thinking about updating your logo, these five questions are a great place to start the process. Even if you're not considering a logo refresh, you can use these questions to make sure your current logo is communicating the right message to your customers and clients. Remember, you never get a second chance to make a first impression.
Ready for more?
OrangeBall Insights has always been a place to share ideas, explore our purpose and leadership, and chat a little bit about marketing. If this resonated and you'd like to receive weekly ways to bounce higher every day, subscribe here.