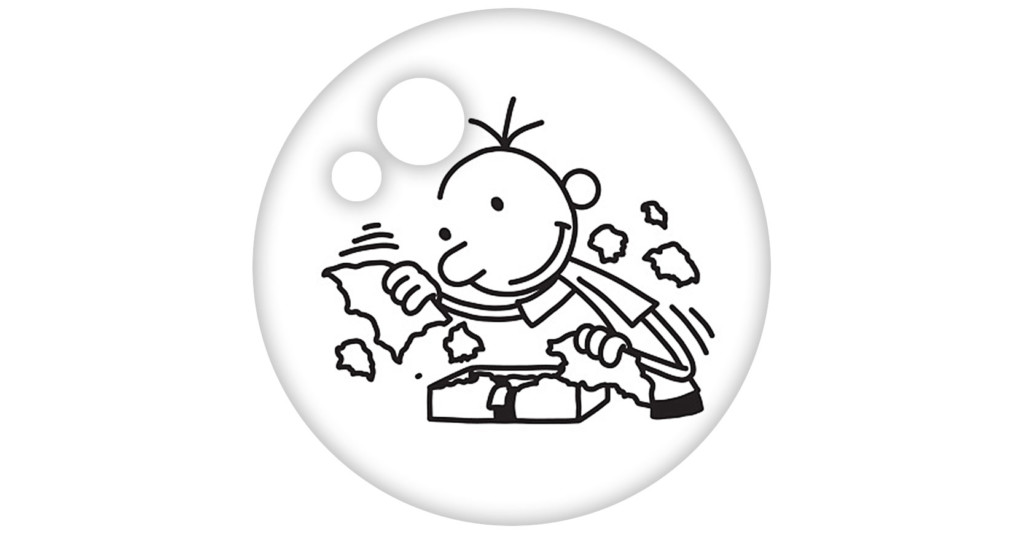 How a Wimpy Kid Did Something Amazing
It's John from OrangeBall. This week's Insights blog post is a personal story of taking the time, being authentic, and knowing it's never too late…
Three or four years ago, my son Riley wrote a letter to Jeff Kinney, the author and creator of the Diary of a Wimpy Kid series. Over the years, these books had each made their way through our home. We had seen all the movies, over and over again. Every time a new book launched, we made the trip to Target or Barnes and Noble with his allowance money. Riley was nine or ten when he wrote that letter. For weeks we waited for a response. Months passed, then years. Over time, the anticipation and excitement dwindled and eventually disappeared… until yesterday.
Pulling up to our house after school, Riley and I grabbed the mail. Inside, among the bills and junk mail, was an envelope. It looked very special, with cartoon images that were immediately familiar on it. The Diary of a Wimpy Kid aesthetic is very distinct, and this definitely came from them.
We dashed inside and tore open the envelope. Inside was the following letter…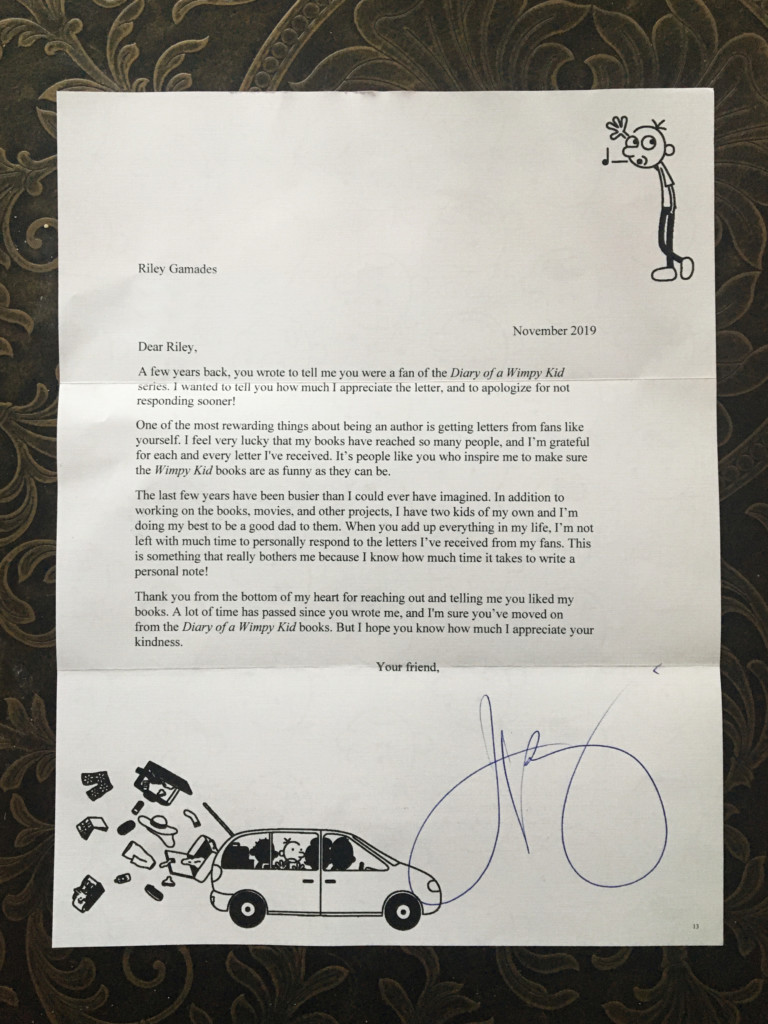 I want to personally thank Jeff Kinney for three things – things we can all carry into our own professional lives and share with our clients and customers as well:
Take the Time

– There is still massive power in receiving a piece of mail, a note created just for you. There was a level of excitement and anticipation that occurred when Riley saw his name on that envelope and realized where it was from. We each have the chance to create that same "wow" moment for our clients with just a simple note. So, do it… take the time!
Be Authentic – In Jeff's letter, he shared the challenge he faces between being an author and entrepreneur and wanting to be an amazing dad for his two kids. There's no arguing, after reading his letter, that he's choosing the right thing. As a parent and a dad who runs a business, what he shared hit home. With our clients, sharing a little authenticity is the best way to build relationships and trust.

It's Never Too Late

– Most of us would have looked around and thought, "If we haven't responded already, and three years have passed, just forget it." The fact that Jeff and his staff didn't settle for that is amazing. Even more amazing is the fact that over those three years, we've changed addresses two times. This letter landing in our mailbox required some extra work, and it is much appreciated.
There's a lot of dark noise out there right now. A lot of negativity is in the air. In the midst of that, each of us has the opportunity to bring some positivity to the people we're privileged to be connected with. Make no mistake about it – it's a privilege for us to have clients, customers, and a circle of people who are fans of our businesses. And with that privilege comes a level of responsibility to be a light and make their days just a little bit better. Jeff Kinney is a great example of that in sending his letter to Riley, his raving fan.
Thank you Jeff…
Call-to-Action
Thanksgiving is coming. Take today, and let someone know how thankful you are for them. Bring something positive to someone in your circle. Don't get wrapped up in how big it is, or how much work it takes. Maybe just drop a simple note in the mail to them. But do something… don't let today or this week slip by.