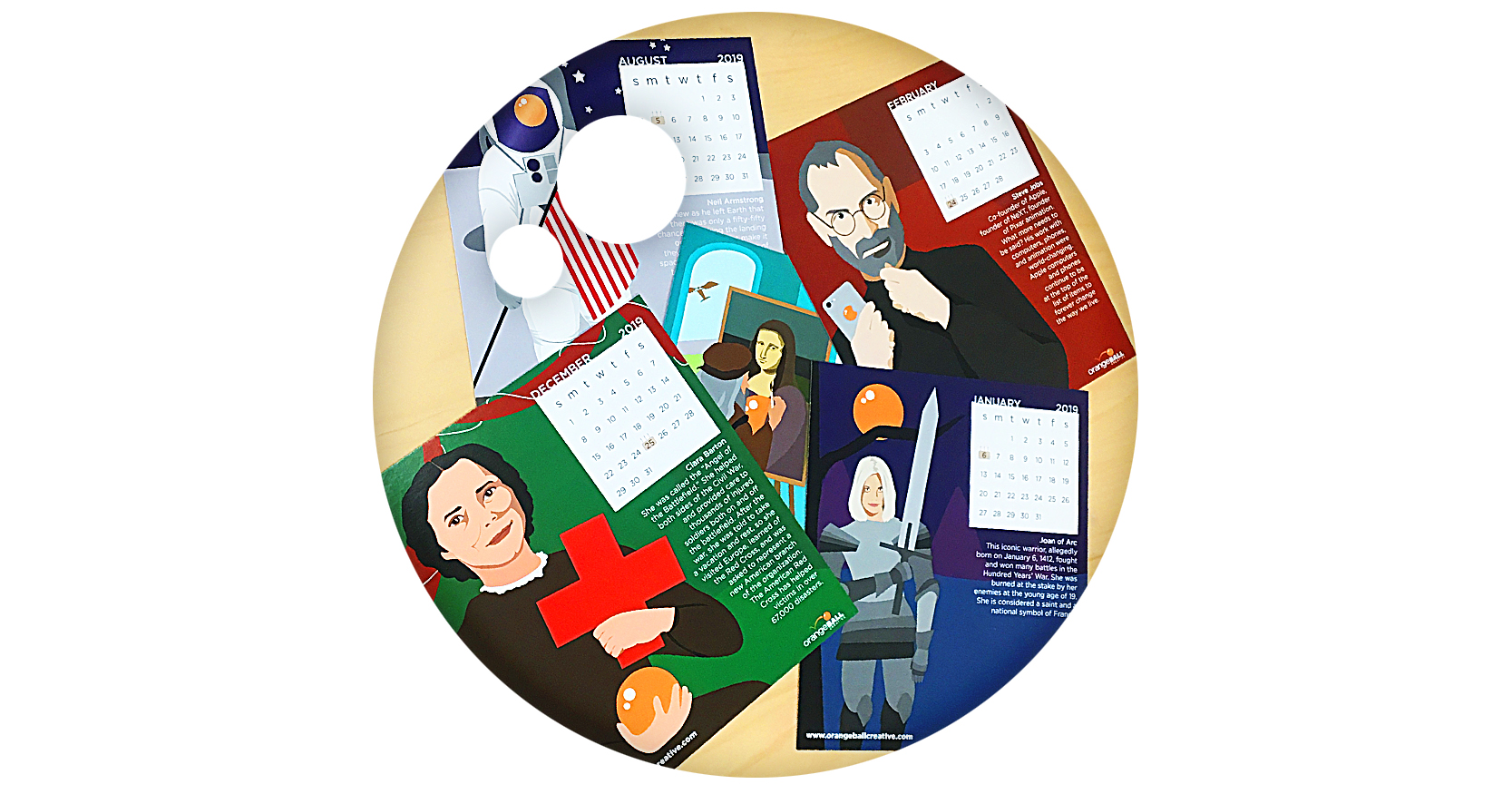 Challenging the Status Quo
Every year we create a desk calendar for our clients, family, and friends. As we were sitting in our conference room the other day, our 2019 calendar theme resonated more than normal.
"Celebrating those who have pushed the boundaries and didn't settle for status quo."
This year, we recognized the rebels and the innovators, men and women who swam upstream and cut against the grain. Joan of Arc, Leonardo da Vinci, Amelia Earhart, Neil Armstrong, Nat King Cole were some. We included Tim Berners-Lee who invented the World Wide Web, and Sojourner Truth, an advocate for abolition, civil, and women's rights. Clara Barton who founded the Red Cross was also on our list.
Each of these individuals is famous in their own right, with their work creating a lasting legacy. It's why we're still talking about them today. But what about the silent heroes who are fighting status quo and pushing the boundaries today? We met some of them this week in our meetings…
One organization works to support participation and engagement in community life for people with disabilities. Another works within the spinal cord injury space, working to cure paralysis and advocating for individuals in this community. A third focuses on serving local immigrants and refugees with everything from basic food needs to job placement and empowerment. Having spent time with the leaders of these organizations, they are the real rebels. They're the ones battling status quo in each of their fields and standing up to create change, even when it's challenging.
So what about you?
In your circle, whether at work, at home, or with your friends, you have the chance to change the direction of something. Maybe you'll see a process at work that needs to be streamlined to create better results. Maybe there's an opportunity to do something in your community – coach a team, serve a meal, mow your neighbor's lawn. Maybe there's a relationship with a friend or client that could use some extra time and energy. As part of our mission at OrangeBall, we say that we're here to help others reach their potential. That starts with not settling for "OK" or "average" when we know we can achieve something more.
It starts with you.
When you can see the gaps, and you know there's a better way, do something! It's much too easy to settle, and simply rest on "that's just the way it is." It doesn't have to be that way, and you may be the catalyst to change the course.
Call-to-Action
Look around. Find an area where you've been settling, or dealing with status quo, and start to think differently. Look for one way to change things for the better, and begin to move the needle. You have more power than you're giving yourself credit for, and your impact may be greater than you expect.