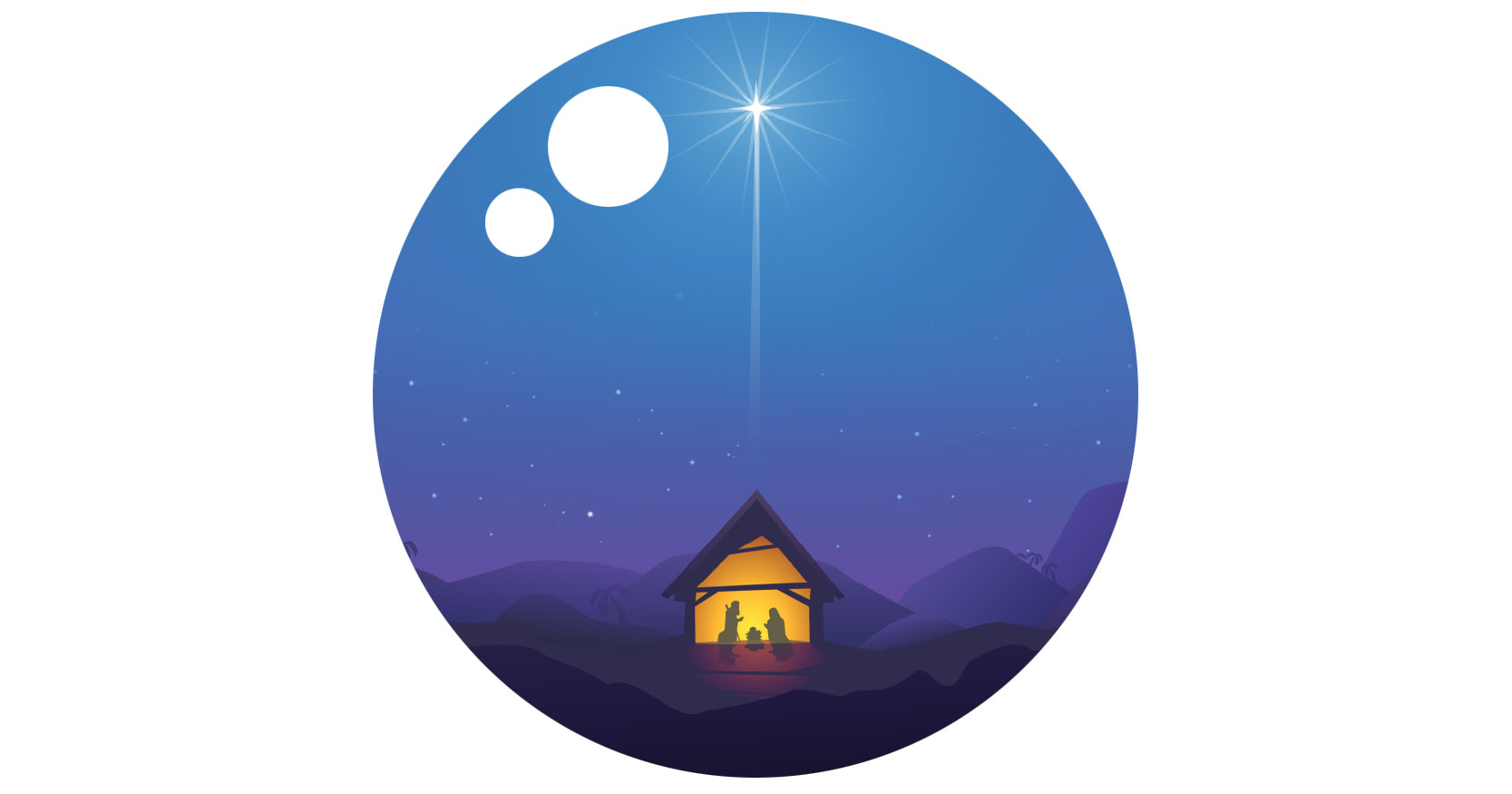 All is Calm. All is Bright.
We've come to that time of year, this week specifically, where everything gets quiet. As a business that has been built on faith, Christmas is especially meaningful for us here. Add to that the time we're about to share with family and friends, and the opportunity we have to slow down ever so briefly, and this week takes on even more significance. It's a time of joy, connection, and hope… but not for everyone.
This season, keep an eye out for those people who aren't experiencing this week in the same way. Then, be the one who steps into the gap and meets them where they're at.
The ones who are missing their joy…
We all have people in our circle who can't find their joy this season. Maybe you work with them, or maybe it's a family member. Maybe they've experienced trauma this year, or a job loss, or maybe the pandemic has pulled them into depression. It's heavy stuff to talk about the week of Christmas, but these are real challenges the people around us are facing.
The ones who are feeling disconnected…
Along with our very basic needs (food, water, shelter, and security), connection and belonging are something we all need to thrive. Being human requires it. Community matters, and when you feel disconnected, the hole it leaves in our lives can be a hard space to make whole. Look around, and you will probably come across someone who feels disconnected this year.
The ones who can't find their hope…
Looking ahead to the new year with optimism is a gift. But, unfortunately, it's not the kind of gift everyone will find under the tree this year. As many are approaching 2022 with possibilities on the horizon, that kind of hope is hard to come by for some. Circumstances have stacked up, and they feel hopeless.
If this doesn't sound like someone you know, but instead you're the one that is lacking joy, connection, and hope, know that you are not alone. These struggles are real for so many and have been amplified over the past few years. If this is you, our encouragement to you is to reach out to someone. A friend recently reached out and shared with a group that they had nowhere to go for Christmas. Their transparency was met with open arms and a flood of individuals who wanted to create that connection for them. Be bold this season, and share where you're at with someone you can trust. You'll likely be surprised by how many people actually want to help.
Call-to-Action
As you've been reading this, you may have thought about someone in your circle. Now, it's on you to do something about that. We're all responsible for each other. We're called to reach out to those who lack joy, feel disconnected, and are hopeless – especially now. It's the reason Jesus was born in that manger… to bring joy, connection, and hope. So this season, let's all be part of that for someone else.
Ready for more?
OrangeBall Insights has always been a place to share ideas, explore our purpose and leadership, and chat a little bit about marketing. If this resonated and you'd like to receive weekly ways to bounce higher every day, subscribe here.